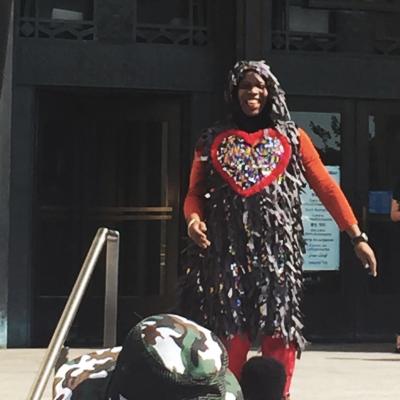 In the myths and legends of the African Diaspora the Witch holds a special place. Bearing little resemblance to the Modern Witches we see today, these Witches are weird, bad, and dangerous. Very often they live on the edges of society, mastering the secret knowledge that untamed nature holds.
The J'Ouvert celebrations that start Caribbean Carnival features one of these bad witches. At it's core this ritual drama is about challenging class struggles, and fighting for survival. Fortunately, all of this is done by a woman. Dr. Dale Byam, from Brooklyn College, explains it like this " so she's a witch and she sheds her skin at night. When she shes her skin at night she goes out, and she does her deeds. By morning when the sun comes up she has to find her skin, and put that skin back on. So one day she did her thing, and she was looking for the skin all around. She doesn't see it. And so she was wondering 'J'Ouvert ! J'Ouvert!' And that's how they say the word comes in. J'Ouvert… has the day opened? That's essentially how that comes out. "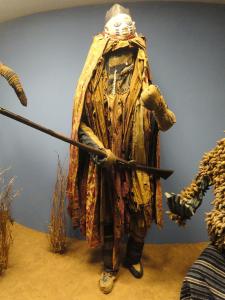 These celebrations that take place in the Caribbean and beyond are reminiscent of the Gelede masquerades and Egungun celebrations in Africa. Both phenomenon are designed to remind people of the power of women, and to safely critique systems of oppression and colonialism. In
Gelede: Art and Female Power Among the Yoruba
by Henry Drewal and Margaret Thompson Drewal, they write " songs curse, ridicule, criticize and condemn anti-social actions to resolve specific communal problems….Thus Gelede spectacle as an otherworldly phenomenon served periodically to reevaluate and shape the world. " This makes a powerful statement about the history of feminism and the struggle.
For more information about the history of J'Ouvert, and celebrations in New York and throughout the world please see my recent post J'Ouvert, Drums, Dress and Resistance. As always if you like what you have found here please remember to like, comment and share this post. Many blessings and Have a Good J'Ouvert !