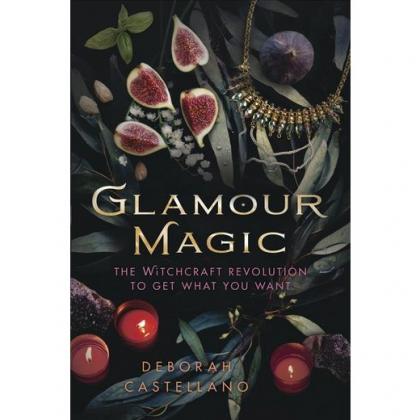 Before I started reading Glamour Magic I was confused about what this type of magic should or could be. I've had my share of run ins with witches who employed the use of a glamour, or two, or two hundred. However, the veiled visions of the mis-educated masses is not what this book is about.
What Glamour Magic is and isn't?
Castellano begins this book with a description of what exactly glamour magic is. She describes "the word glamour has two definitions
What makes you exciting and interesting to others.
An illusionary spell.
The second definition is useless to us….And so, glamour is dismissed as a not-terribly-realistic party trick instead of an earthshaking subtle magic that utilizes what makes you exciting and interesting to others. " The real magic, the book tells us, lies in discovering your great work. This isn't a great work in a Gardnerian sense, but more in the way of where your passion is, what you were meant to be.
Throughout Glamour Magic exercises and meditations are given to help you find your great work and also achieve your best self. Some of these exercises may seem simple but all are necessary. In the book these are called esoteric and social experiments. Castellano's writing is entertaining and informative. She stresses many important points like : change up your magic, and remember to keep notes. These are two things I am constantly stressing to my students. All this is accomplished with familiar references from such varied sources as Kill Bill and Heliose & Abelard. This book was definitely fun to read, and I would recommend it to anyone interested in Glamour magic.
For more about this author please check out this interview with our friend the Fat Feminist Witch and Deborah Castellano here.
Deborah Castellano is a writer, crafter, and glamour girl who serves as a frequent contributor to Pagan media including Witchvox, PaganSquare and Witches & Pagans. Find her online at www.DeborahMCastellano.com
As always if you have enjoyed what you read here please remember to comment, like, and share !