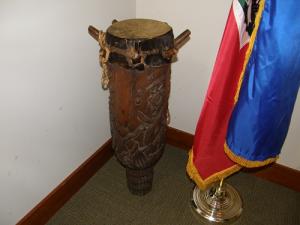 It has always been a mission of mine both personally, and here on this blog, to do whatever I can to support Haiti, including traditional Haitian arts, culture, and spirituality. This week, with the atrocious remarks by the U.S. President, continued support for Haitians in any and every way possible has become even more necessary. For those here in New York City I urge you to continue to march, speak out, patronize organizations such as Haiti Cultural Exchange, and attend events like the following.
This weekend Wear Your Voice and Oyasound will present-
LAKAY SE LAKAY: THE REVOLUTION
Transformative Healing through Haitian Tradition
Saturday January 20, 2018
11am-8pm
@ Starr Bar
214 Starr Street
Brooklyn, NY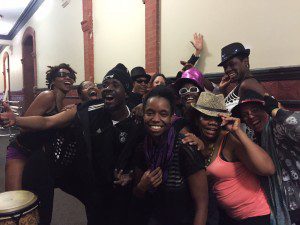 The program will include vendors, a film screening of 
1804: Hidden History of Haiti
, traditional Haitian drum class with Okai Musik, a traditional Haitian dance class with legendary dance master Julio Jean. Julio Jean has been featured earlier on this blog, in my post
Gede Celebration
I wrote "Julio Jean is a renowned master Haitian dance teacher and choreographer with 20 years of experience who blends traditional Haitian forms with modern and contemporary dance to create compelling movement narratives. As a teacher, he pays great attention to detail while bringing forth the joy and beauty of the dances. Jean studied with Lavinia Williams, a company member of Katherine Dunham, at the National School of Arts in Haiti. In 1989, he moved to New York City and worked directly with Katherine Dunham teaching traditional Haitian dance during her teacher trainings. "
The event will culminate with a house party led by Shamans of Sound: Bruja Beats (DJs Funke + Sabine Blaizin-Oyasound) I am so excited for this amazing event. If at all possible please try and come to show your support and love ! Even if you can't, here's a little bit of DJ Sabine to lift your spirits.
As always if you have enjoyed what you read here please remember to share, share, share !