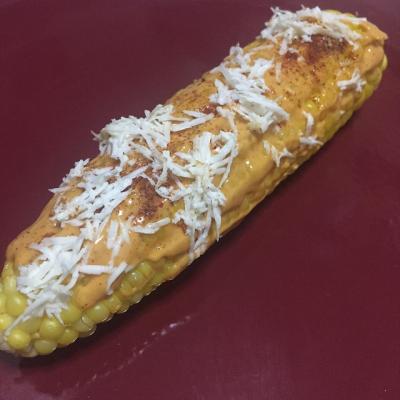 Warm weather means it is time for Mexican Elote Corn. There is no doubt corn is magickal. It's origins go back to at least 7,000 BCE when it was first domesticated.
In my post about the New Orleans favorite Corn Maque Choux, I write about this tiny beauty "It was, and is still used by indigenous North and South Americans as a divine component of their everyday lives. Corn comes in many different colors and forms, and is said to be spiritually ruled by the moon. In addition to providing fertility, corn is also said to impart protection and luck to those who partake of it wisely. In the Santeria, or La Regla Lucumi, religion corn is often used in spells for the Orisha (God) Babaluaiye for healing. There is also a practice of using toasted corn as part of working for protection. It is clear there is a wide range of uses for corn."
Mexican Elote Corn Recipe
This recipe is best made on the grill, but in a pinch you can boil the corn and coat it with the elote mixture.
4 ears of corn, ready for cooking
1/3 cup Chipotle mayonnaise
1/3 cup Mexican crema (similar to sour cream)
1/2 cup crumbled Queso Blano or Cotija cheese
1/2 tsp. chili powder
1 tsp. onion powder
1 lime, cut into wedges
salt and pepper to taste
Begin by preparing your grill to a serious medium high heat. Next in a large bowl combine mayonnaise, crema, half of the cheese and spices. Mix together thoroughly. Now you are going to grill the corn until it is nicely roasted, about 6-8 minutes turning until it is cooked and charred on all sides.  Remove from grill and let cool slightly. Next coat the corn in the creamy mixture (some people use a glass and just dip the ear of corn inside,) sprinkle with the remaining cheese and serve with a lime wedge. Finally enjoy your creation. Serves 4.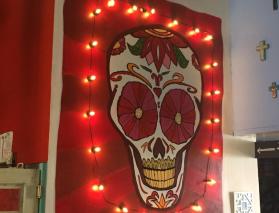 If you aren't able to make your own Elote you may be able to find another option. Here in NYC Cafe Habana is said to have the best Mexican elote, but I am also partial to La Lupe Cantina here in Brooklyn which also makes a fierce Hibiscus Margarita. For more great heritage recipes, please see my African-American Ritual Cookbook.
As always if you have enjoyed what you read (or eat) here, please remember to like, comment or share.