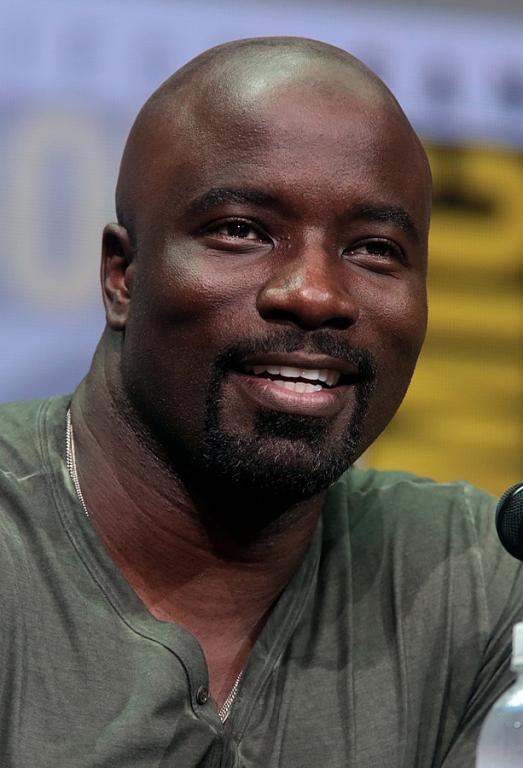 Luke Cage is one of my not-so secret Netflix viewing pleasures. Mike Colter is amazing in the title role, and part of me truly wishes he was the real hero of Harlem. So you can imagine my joy when I started to watch the second season of the show, and found it full of gris-gris, hoodoo, history, and magick. Note: There are no real plot spoilers in this post, but I do describe some of the scenes, so if you don't want to know anything about the new season of the show, maybe consider not reading.
This second season of Luke Cage features the evil Bushmaster, born in Brooklyn, raised in Kingston, and now he's in Harlem. He comes at Luke with Capoeira moves and spiritual power. I'm so pleased at the inclusion of this Brazilian martial art. For those who are unfamiliar it is a fusion of dance, acrobatics, music and religion. I can only imagine the young POC who will be inspired and intrigued its inclusion here. The line "History, destiny, you can't fight with the ancestors you know, " is pure gold.
This is a show about superheroes, so obviously some of the story line is going to be over the top. In season 2 episode 5 the Bushmaster blows magick power in our heroes face. For a minute I wasn't sure if I was watching Netflix's other popular release Glow, where the gorgeous ladies of wrestling showcase "Black Magic," a wrestling Voodoo Priestess. This powder leaves Luke paralyzed by "things that come from the earth, power you won't understand." Episode 5 of the second season is directed by Kasi Lemmons. In my post about Black Female Filmmakers I write "I can't write about #BlackFemaleFilmmakers without talking about Kasi Lemmons. She was the first black female filmmaker to make a feature length Hollywood film, Eve's Bayou." Lemmons does an amazing job with this episode.
Fortunately for us there is even more magick in this season, in the form of real doctor and root doctor Tilda. Played by Gabrielle Dennis, Tilda has knowledge of both traditional and non-traditional medicine. This series of Luke Cage literally takes us back in an old school way, when root doctors and medical doctors were the same. In an episode titled "The Creator" these is even a segment which goes back and forth between healers of the past and present. Candles, roots, and prayers take center stage… and much magick is seen to happen. I could have personally done with a bit more authenticity, but it is a good start. The origins of Bushmaster's powers lie in a secret government injection. This "medicine" killed all who took it except for Bushmaster who was made stronger, or "blessed" as the show states.
I'm looking forward to see what magick the future seasons of Luke Cage will conjure up. As always if you have enjoyed what you read here please remember to like, comment, and share !