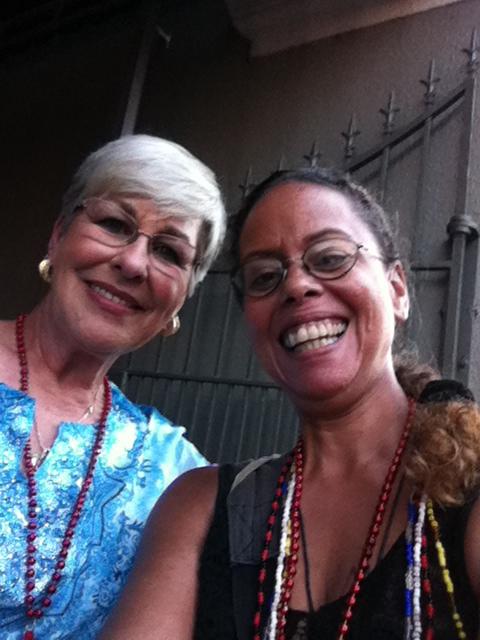 The words Wicked Witch conjure up a lot of connotations. While there were certainly real wicked witches before, they took center stage over a hundred years ago with the publication of L. Frank Baum's classic tale The Wonderful Wizard of Oz. For those of us who identify as real Witches, we have had to accept this characterization. Some of us have embraced it.
This is certainly the case with author and witch, Dorothy Morrison. For several years now Morrison has marketed her witchy product line under the name Wicked Witch Mojo. I love the name, and I told her as much when she started using it. But what many of us witches weren't aware of is that Turner Entertainment, who owns the rights to the Wizard of Oz film has begun trademarking things like "Wicked Witch of the East," "Wicked Witch of the West," and "Wicked Witches." Because of this, they filed an opposition with the U.S. Patent and Trademark office in order to stop Morrison from using the name.  In an article published this week at The Wild Hunt Morrison commented "I was stunned. I couldn't believe that Turner Entertainment could have (A) been allowed to trademark the phrase 'Wicked Witch,' and (B) that they had accused me of deliberately weakening their trademark."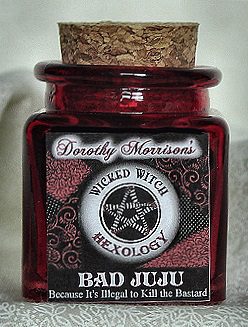 Whether we like it or not, this brings to the fore the issue of who owns witches, both the word and the images they conjure. When I heard about this situation, I felt I had to speak up and write something. I have been friends with this amazing woman for over two decades, and she is one of the most effective and helpful Witches I know. Dorothy Morrison was the first interview I did here on the blog, it can be found here. I certainly hope she wins the right to use the name. It is a fight that is important to all of us. As of the writing of this post there is not yet in place any crowdfunding initiatives to help with the costs of this fight ( hopefully there will be soon,) but until then please support her business financially and whatever way you can even if it's only with social media shares and likes. And in case you were wondering the answer to the question Who's Afraid of the Wicked Witch? … quite frankly Turner Entertainment should be sh*ting in their boots. I wouldn't mess with this Witch, even on a good day !
As always if you have enjoyed what you read here please remember to like, comment and share.