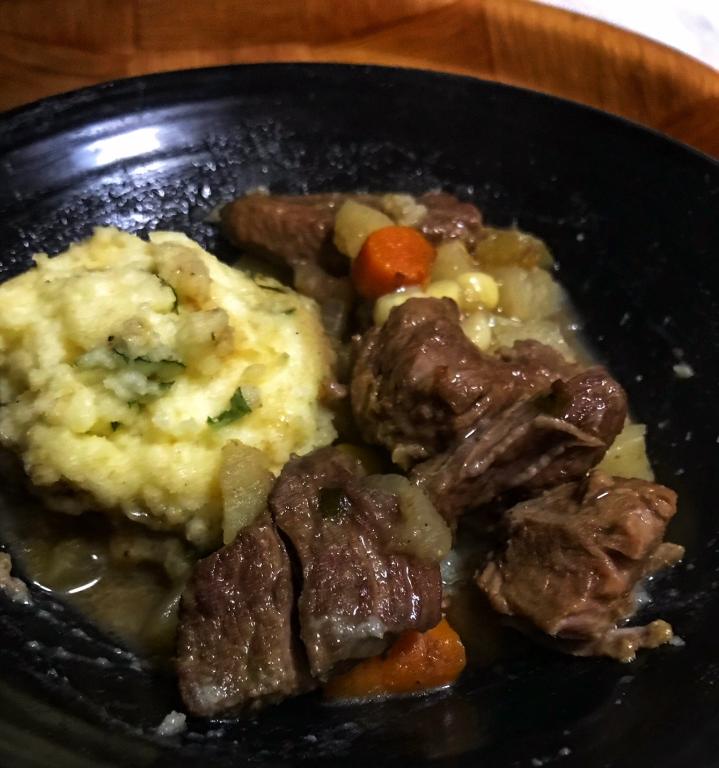 Anytime is a great time to honor your ancestors with offerings, food, drink, and prayer. Samhain (Halloween,) however, when the veil between the worlds is particularly thin has long been a time for ancestor celebrations. There are lots of things you can do at this time to connect with those that have gone before. My favorite thing to do is to cook up an ancestor recipe. Tradition says we cook the foods that they enjoyed in life. You may even wish to host a dumb supper.
A Dumb Supper is one of my favorite rituals. In my post Access the Spirit World with a Dumb Supper I write "If you like you could choose to put on your own dumb supper for those you loved who have passed. My advice for this is simple, include the things that they loved: for my friend Shaun we try to have pierogies; my daughter Nia loved onion rings' and my friend Cayne's Kale Salad is almost always on our ancestor feast menu. The table is set, with extra places for the dead, an then the meal is eaten in silence. I tried for a long time to think of other advice to give you, and then I remembered that when dealing with the ancestors, dumb supper or not, Silence is important. The stillness that is found in silence is when the ancestors best communicate."
There are several ancestor recipes in my African-American Ritual Cookbook that you could choose to make, it's free with Kindle unlimited. Or you could pick one from the list below-
Heritage Recipe: Mexican Elote Corn
Heritage Recipe: Pain Patate- Sweet Potato Pudding
Red Beans and Ricely Yours Recipe
Whiskey Pretzel Recipe for the Ancestors
Honor Your Ancestors with Corn Maque Choux
Maman Brigitte Beet Salad Recipe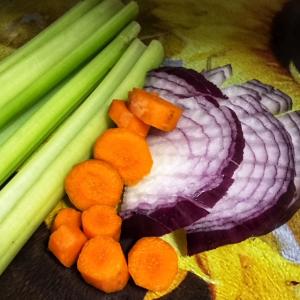 Harvest Stew Recipe – I have provided many blast from the past recipes on this list. However, I wanted to share a new ancestor recipe with you this Samhain season. So here is my recipe for harvest stew. It takes advantage of all the plentiful vegetables that are available this time of year. Feel free to add whatever you like, and let the spirits move you.
1 lb. stew meat ( you can use beef, chicken, venison, whatever you like)
5 carrots, sliced
5 stalks celery, sliced
1 red onion, diced
1/2 cup corn kernels
2 cups potatoes, diced
Extra vegetables ( parsnips, sweet potatoes, etc. use whatever is available)
1/2 cup flour ( you can use gluten free if necessary)
1/2 tsp. onion powder
1/2 tsp. garlic powder
3 Tbs. olive oil
4 cups vegetable stock
Herbs ( consider adding 1 tsp of Basil for protection, Parsley for healing, or whatever you like)
Coat meat with the flour. Heat oil in a sauce pan on medium heat. Quickly brown meat on all sides. Add remaining ingredients except potatoes. Cook for one hour on low heat. Stir occasionally. Add potatoes, cook for 3-4 hours more, adding water if necessary. Serve with biscuits or dumplings. Makes 4-5 servings.
I would love to hear what your favorite ancestor recipe is, please tell us what you are serving for your dumb supper in the comments below.
As always if you have enjoyed what you read here please remember to like, comment, and share.