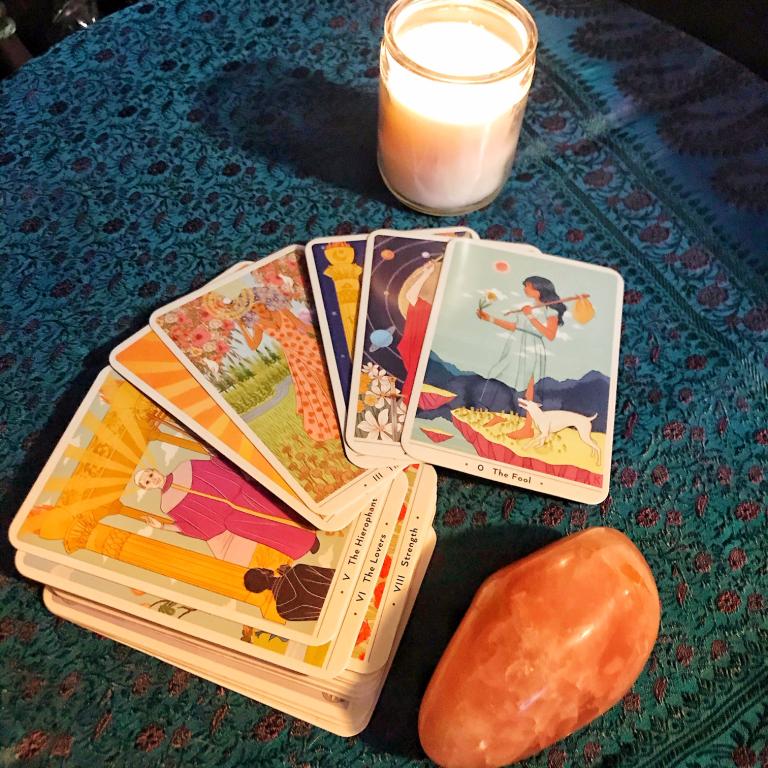 Rachel True is an icon, a living legend, a pioneer, and now an author. Specifically she's the author of the True Heart Intuitive Tarot Guidebook and Deck which debuts this month. I've been waiting for this deck to arrive, and I haven't been this excited about anything in awhile.
A few years back I was fortunate enough to meet Rachel True … she attended one of my rituals, we sat on a Witchcraft panel together, and we even got to hang out a bit. The experience was an honor and a privilege. It gave me an even greater appreciation of her acting work, and also this deck. The description for the Lovers card caught my attention. In addition to the traditional meanings, she talks about her own experience with love, and her life with her cats. "When I die, will they eat my eyes?" she writes. I'm laughing even as I type this. This book is chock full of the wit and wisdom which is Rachel True. She explains the meaning of each card by talking about herself and her own experiences. This is genius. Stories are a powerful means of gaining knowledge, and using this technique makes the messages of the cards infinitively relatable. Plus her stories are entertaining AF.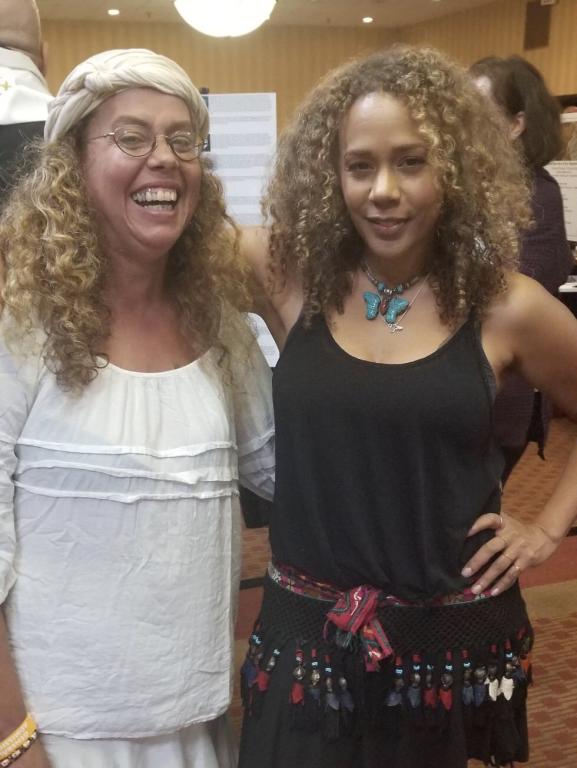 I've been getting to know this deck and book over the past few days, "birthing it " as they say. The images, created by Stephanie Singleton, are sublime and inclusive. This deck has brown people, black people, white people, and a whole host of animals and insects. True begins by talking about what to do when you first get your deck. She details the process of connecting with it, and the all important care and feeding of it. One part I love is an exercise called "Using The Actor's Way." Not many people know that much of my misspent youth revolved around acting (I was even on Broadway.) The exercise here allows people to really explore a card using acting techniques that are very valuable even for non-actors.
Rachel True dedicates this book to Pamela Coleman Smith & all who came before, I'm sure Pixie and all the Foremothers are truly proud. This set is a wonderful addition to any Tarot library and I hope all of you rush out and purchase it.
As always if you have enjoyed what your find here please be sure to like, comment, and share !