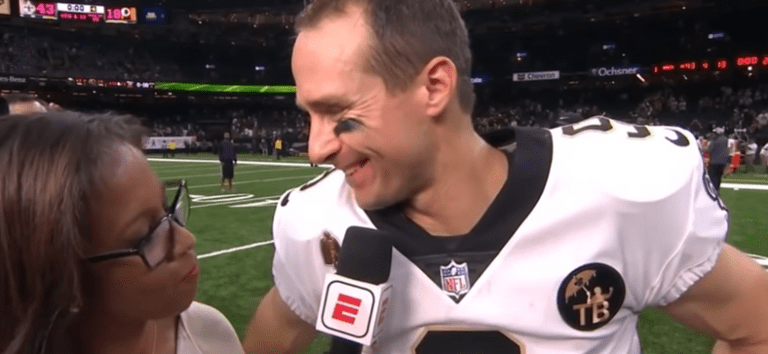 I watched New Orleans Saints quarterback Drew Brees break one of the National Football League's most hallowed records last night—one held by one of my favorite players, Peyton Manning. After all, Manning set the mark as a member of the Denver Broncos, my lifelong favorite team. And in a year like this is shaping out to be (the Broncos are 2-3 and just lost a game to the lowly New York Jets), we Broncos fans need all the records and fond memories we can get.
But if the record had to be broken, it couldn't have been by a better player or nicer guy. Take a look at his post-game interview on ESPN:
When the ESPN interviewer Lisa Salters asked Brees what he told his kids at the end of the game, Brees said, "It's probably what I tell them every night before they go to bed, which is you can accomplish anything in life you're willing to work for. Nothing's given, everything's earned. But God has equipped us for great works. And I tell them that every night."
I suddenly have the urge to by a Saints jersey.