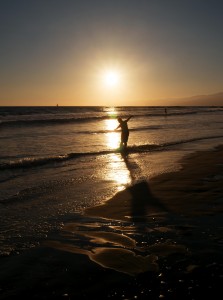 Boy are we going to have fun with this one!
As I wrote in my first Get Up and Dance column about how sedentary many of us are and how holy and beautiful it can be to dance for joy, it's just critical to allow ourselves to be joyful, physically! That's the whole point of #GetUp&Dance_Wednesday. It's the "hump" day of the week, the half-way point, and we can be a little stuck in a rut at our computer screens if we don't achieve escape velocity from our humdrum attitudes and jump for joy!
Okay people, just try to resist this selection, offered by my dear friend, Ivania.
Enjoy La Flaca, by La Coco Band! ARRIBA!