A Time to Lead
For years I studied belly dance, and a little ballet here and there. I spent every waking moment thinking of dance, new combinations, refining technique, and cultural nuances between the different styles, properly educating myself on music, costuming, and learning how to play zills. I taught several classes a week, I performed at shows, nightclubs, restaurants and haflas in Japan and from the East Coast of the U.S. to the West Coast. I thought I was good enough to start trying competitions, and so I did. I was pleasantly surprised that I placed in one in 2009. I got wonderful and fair feedback from the judges.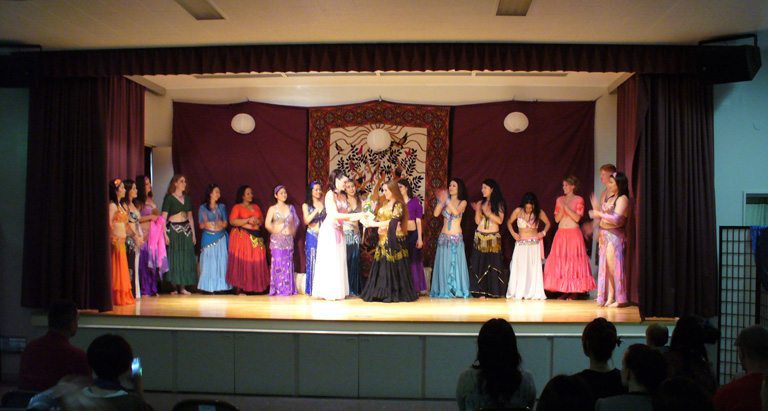 Not long after I moved to Arizona and I started taking classes. I was new to the community and very shy. After a while word was out that I could teach and I ended up teaching a beginner class at the same studio I had been dancing at. Not long after I started teaching an intermediate class, then a lunch cardio class and one day after a meditation I was struck with a deep understanding it was time to start a student troupe. This was not for my own progress but to provide opportunity and inclusivity to the lovely budding dancers in my classes. I enjoyed this, it brought me such joy, but after a while the message was clear that my life was about to drastically change and so I stepped back from a leadership position in dance.
Just as the spirits whispered, it all came to pass, my life took a turn, a great big one and I ended up on my way to live in Oregon on a little farm with my partner and our son. We became settled and I set out to establish myself as a dancer in the new location. I wrote some articles, applied to teach at a few festivals, and performances. I received great feedback, but something was different this time. I danced and taught at the last Waking Persephone put on by Tempest. This was a pivotal moment for me, it was the moment I stood on the top of the tower, on the highest point looking down at all I had accomplished.
Not long after I was about to perform at a really important event. It was on a new stage, with big names in the audience and as performers. I was nervous, I didn't know anyone in the dressing room, and I was shaking, I stepped out on stage to improve the best Mer-performance of my life… but I felt stiff, my body hurt, I watched the video later and thought "WHAT HAPPENED!" This is not even close to "the best". I felt like I was not the same dancer who received great feedback and a trophy 5-6 years before. This is not the dancer who was teaching 4 classes a week and dancing on the weekends…I didn't recognize her at all. I knew something was different and I knew that things were going to drastically change… I feared I was losing dance forever.
Magic, Growth and Initiatory energy happens all at once but also completely separate. This was a turning point for me, and the foundation of the dance tower was struck with lightning. I held it together for a few more months, I danced at that important event like a stiff board stumbling all over the stage with a veil that would not corporate in a costume that was too small. I thought I was at the top but in reality, I was falling helplessly, crumbling to the ground faster than any shimmy I could shake. I woke up about 6 weeks later, broken. Physically broken, I had pinched a nerve in my neck and all hopes and dreams of moving forward with dance were done.
I began recovery 6 weeks later, only to have a complete breakdown and dance annihilation. I was crumbling, I felt like this was the end, the death of dance and there was nothing I could do, other than to just watch it all fall apart before my eyes.
The tower began to crumble the day the dog ate my silk cover-up, the one I had used for the past decade or so, the one I had saved up for, and had worn to every dance performance. I reeled in emotional pain, I screamed "IT IS A SIGN FROM THE GODS I WILL NEVER DANCE AGAIN" I grabbed all my dance gear and with a fierce anger threw them in a rage into the trash can. Vowing to never ever dance again. Thankfully my partner calmly went out and rescued most everything. (The vintage Madam Alba(s) and my Beautiful Bella(s) were all saved by his quick thinking)
Life is strange and the journey of dance is even stranger. We spend hours training our bodies to move in the correct way, we drill, drill and drill some more. The struggle to stay thin, in shape, have the latest designer costume, make up, hair… oh and those fake lashes… I hated it all. I didn't want to dance, put makeup on or sew another damn bead on to my costumes, Ever! I let it all go, I burned it to ash and released it into the wind… I was no longer a dancer… I felt at peace.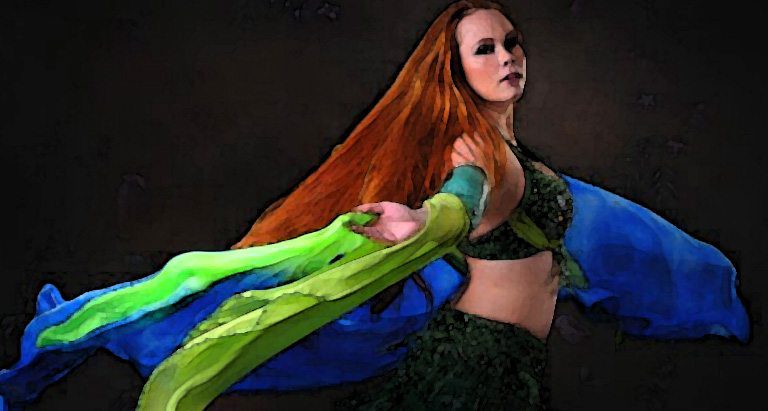 "For a seed to achieve its greatest expression, it must come completely undone. The shell cracks, its insides come out and everything changes. To someone who doesn't understand growth, it would look like complete destruction." – Cynthia Occelli
Then one day several months later, I was in my sons room and found two missing zills which had apparently rolled under his desk during my dance rage. This meant that I once again had a full set…. I sighed, "maybe it is a sign from the gods I should dace again". So I spent much time deciding what to do and found my way to the famous Datura studio in Portland. I meditated and found that the best option (according to the spirits) was in Sedona Soul Fires dance class on Thursday nights. It ended up that everything was in alignment.
I started in her beginner class, I spent several weeks there, my ego went through a lot. I was struggling to move, movements that used to be so easy were painful, and my brain felt like it could never remember simple combinations or basic choreography but I pushed on. Slowly, very slowly I began to get my strength back, but I still floundered. I felt like the past 15 years of dance had disappeared, they were useless. It was like I had never ever taken a class, competed and placed in a competition. I felt like I had forgotten how to walk, how to shimmy, and even how to smile while dancing. Time went on, and I worked through these feelings. I pushed past the insecurities and began to build the foundation, not back to where it once was, but for something completely different.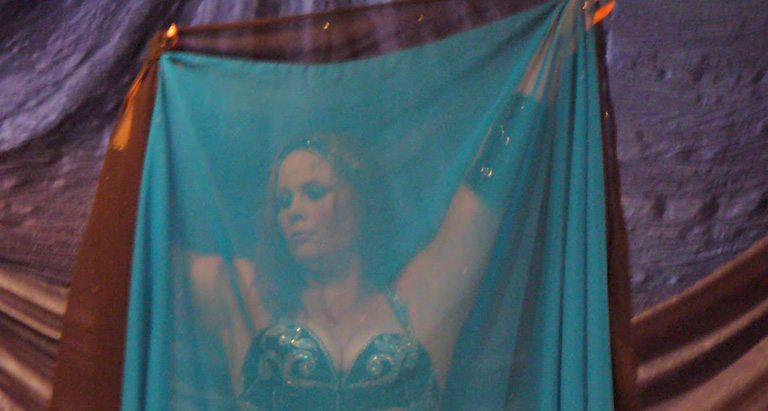 A Time to Follow
Then one day came when I realized that things had changed, I was not the leader, pushing and forging a path for other dancers. I didn't have to hold space or provide opportunity. I no longer had to carry this heavy energy. It was time for radical re-visioning. I didn't need to put the piece of what was, back together. Rather, I needed something completely different. I would not be taking a leadership position, at least not right now.
I was on a path to find my own dance and to find pleasure in it again. What did finding pleasure in dance mean to me? I had no idea, but yesterday I had a moment of understanding, as I drove home from class. I said to my partner, "I just really want to be in this place, a place where I follow, not lead. I am not saying I won't ever lead again, but it is not now, and it isn't going to be any time soon. I want to be in a place of support and being supported rather than the leader and I am very happy with this. One day, maybe things will change, but I can't see it, not yet."
So I now find myself in a place of rebirth, still struggling to work out this new energy surrounding dance. I am learning how to reframe things, to look at dance through a different lens, to allow the ego to float in the wind like ash and to allow the spirits to guide me through dance. I do this from a place of ecstasy, self-love, and acceptance.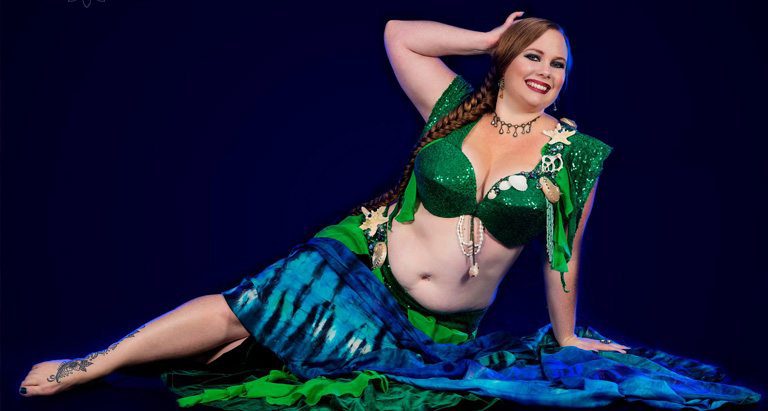 Would you like to learn more about Annwyn? Click this link to visit the Website!