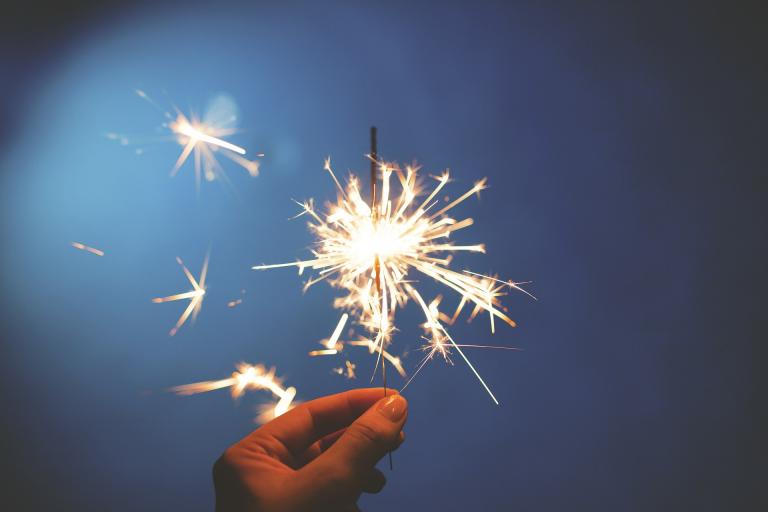 "If you look for the helpers, you'll know that there's hope." –Fred Rogers
We shouldn't hide from the horrors of the world, but when news coverage focuses on nothing but those horrors, we miss out on smaller news stories that feature regular people pushing back against the darkness.
Every single person can make a positive impact on the world. Here are a few people who are doing that.
Providing a Safe Place
Homelessness is a significant problem in the U.S. It's an especially dangerous problem in northern climates. Shelters aren't reasonable options, or even accessible, for every homeless person. Candice Payne saw a need and stepped in during Chicago's life-threatening cold temperatures last week. She charged 20 hotels rooms on her credit card so homeless people would have a safe place to keep warm. Her selfless act inspired other volunteers to do the same.
Read more: Meet the Chicago woman who rented hotel rooms for the homeless during deep freeze
"In all, Payne's efforts led to the volunteer group being able to cover three nights at the hotel for at least 80 people."
Loving Neighbors
When 3 young men, Irakoze Boris, Mohamed Al Hariri, and Celestin Waso, saw a home in Syracuse, N.Y. on fire, they didn't hesitate. Without thinking of their own safety, the three young men ran into the smoke-filled home to save a grandmother, mother, and two young girls.
Read more: Three young refugees ran into burning Syracuse home to rescue four
"Waso also was no stranger to house fires. In the Congo, he said, he rescued his grandmother from a burning home. He was scared then and Sunday night, but there was no other choice but to try and save the family, he said."
Feeding the Hungry
Many low-income communities in the U.S. have a serious problem with childhood food insecurity. Many families rely on free school breakfast and lunch programs. When snow days shut schools down, some of these children go hungry. The teachers at Kentucky's Shelby County West Middle School, where every student through seventh grade gets free breakfast and lunch, wanted to make sure their students had something to eat when the extreme temperatures closed their school for two days last week. They organized into teams to deliver food to their students' homes.
Read More: To Make Sure Their Students Don't Go Hungry on Back-to-Back Snow Days, Kentucky Teachers Deliver Food to the Kids at Home
"They packed up the food, and then, Chesterfield told WLKY, five teachers 'divided and conquered. Some of us went into Dairy Queen and bought some sausage biscuits and some meals, and some went to the grocery store and picked up some things.'"
Caring for the Sick
Medical debt is the U.S. can be impossible to escape, especially if you have an ongoing condition that requires months or years of medical care. The Michigan Nurses Association recently stepped in to help, donating funds to cancel over $8 million worth of medical debt in northern Michigan.
Read more: Nurses Union Helps Wipe Out Medical Debt
"The gift covers more than $8.9 million worth of medical debt for over 9,200 individuals and families across 40 counties in northern Michigan."
Every person has opportunities to do good. There's no such thing as an insignificant kindness. We can be helpers too.
"Then the righteous will answer him, 'Lord, when did we see you hungry and feed you, or thirsty and give you something to drink? When did we see you a stranger and invite you in, or needing clothes and clothe you? When did we see you sick or in prison and go to visit you?'
"The King will reply, 'Truly I tell you, whatever you did for one of the least of these brothers and sisters of mine, you did for me.' —Matthew 25:37-40
Sign up with your email or follow me on Twitter or Facebook to keep up with new posts.