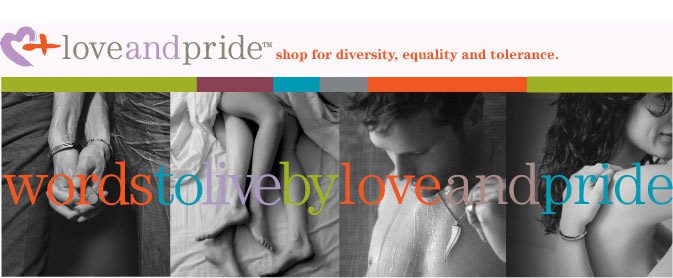 If you haven't figured it out yet, but the internet is a pretty amazing resource. Without completely divulging all the details about the "man-crush" I have on Mark Zuckerberg, I will admit that I think that Facebook is pretty amazing too. Thanks to Mr. Zuckerberg and the fruits of his labor, I indirectly (through an advert on Facebook) met my latest guest on Outlaw Theology, Udi Behr. Udi is an award winning jewelry designer who help found Love And Pride. "Love and Pride is the first of its kind – a premium designer online lifestyle destination for people who believe in equality, diversity and tolerance. Our jewelry collections include engagement, commitment, wedding and anniversary rings, necklaces, pendants, earrings, watches and other accessories for women and men." Having a passion for equality and a love for good jewelry, I was instantly intrigued in Love And Pride's mission to "Look Good, Do Good." You may have seen some of Love And Pride's masterpieces on the likes of Elton John, Cyndi Lauper, Jay Leno, Jennifer Beals, and T. R. Knight just to name a few. Udi has also been linked with several hit T.V. shows like The L Word, True Blood, Dexter, Queer As Folk and most recently with A.B.C.'s Revenge. It was a true honor to have Udi on Outlaw Theology and I hope that you all enjoy his interview.
Bio of Udi Behr (taken from
loveandpride.com
) "Love and Pride is the creation of Udi Behr, one of today's most exciting and original jewelry designers. Udi has won acclaim everywhere from
The New York Times
to
People Magazine
for his iconic Love and Pride jewelry, including Designer of the Year honors from
Luxury Magazine
. His unforgettable designs have adorned such stars as
Pam Grier
,
Gwen Stefani,
Cyndi Lauper and
Sharon Stone
.