So, what exactly constitutes a magical (or magickal) life?  It is because you added the "k" to magical?  Just kidding.  The question has been on my mind since I moved to the very magical town of Asheville three years ago. I thought my life was pretty decent if not extraordinary at times, but life here is indeed magical (or magickal, if you prefer). Your experience and location may be different, but here is what my life here is like:
First, I work in a metaphysical old age shop.  Yes, it is called that.  Sometimes a witch shop, sometimes a bookstore. The first time I walked over its threshold, I felt like I was in a magical (there's that word again!) community center. Formerly a customer, now I work there. I'm very grateful and fortunate.And my original vision holds true. So many people come in, searching or wondering. We help provide answers. My favorite exchange: "I'm new to all THIS." With a slight grin I usually respond, "What is THIS?" The answer could be anything. We cover so many areas with so many items, it can be mind-boggling. Yet it's not. It's a respite from the regular world, a comforting place, a place with answers. Sometimes an herb or a crystal is your answer. Or hanging out with our store manager, the black floof cat called Lovey, can provide a solution. The possibilities are endless.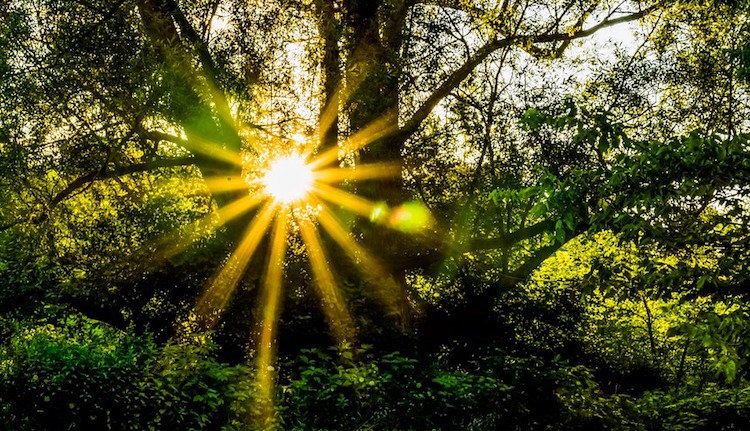 Secondly, you can learn ANYTHING here. Have an interest? There is a class for it. I took one yesterday on removing blockages from abundance with crystals. Fascinating experience, and I learned lots. I have been interested in crystals since I was a child, and now I can learn more about them whenever I want. Peruse our local meet-up groups, and you will see shamanic journeying, drumming, Reiki, manifesting, angel work, and more.
Third, everyone gardens. Or seems to. And so many know about herbs. I have not been seriously sick a day since I moved here, thanks to a steady supply of elderberry tincture from a dear friend. So many herbalists, herbal schools, herbal remedies, suggestions, topics. Inspired by all this, I have secured a plot in my community garden. I haven't gardened in years, and once it warms up (if it ever does), I will be getting my hands dirty, and I cannot wait. Who knows where that will lead me? More endless possibilities.
Fourth, the presents are the BEST. It doesn't matter if it's a birthday, I'm sad, or celebrating something. I have been given crystals, spell works, tinctures, herbs, flowers, books on magical subjects, bath salts with healing/love/money vibes, candles, and more. Not to brag on my presents at all, but notice how useful they are!
Fifth, the variety of people and their interests is basically limitless. Never have I met so many people with fascinating hobbies, side businesses, and passions. Their day job or jobs pays the bills, but they also have pickle and kimchi businesses, or they're a hypnotist, a soap-maker or a musician. In addition, healers of all varieties are here. Anytime I mention I'm a Reiki Master, I am guaranteed a few fellow Reiki Masters are nearby. Massage therapists, yoga teachers, sound therapists, and more. It's a lovely spot of healing here, that's for sure.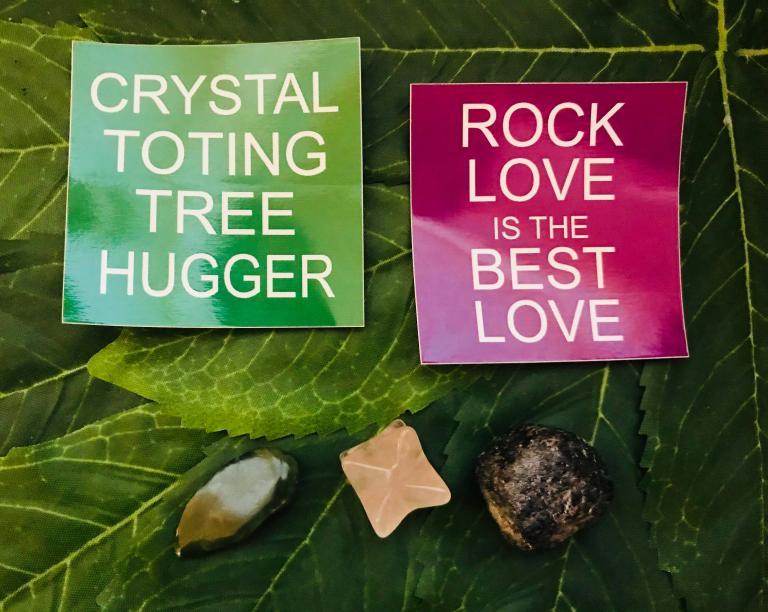 Sixth, nature. Asheville is built on a crystal bed, or so I have been told. We are in the mountains, so that seems to make sense. The air is different, and as evidenced by the many tourists who try and capture the magic of the very air we breathe. Between forests, mountains and lakes, it's like the Alps here, and you can experience the magic of it yourself. Forest bathing? Always a plus. Your life is lived according to lunar cycles, and that is soothing and magical in and of itself.
Seventh, life here is more than just work, home, repeat. It can be, if that's what you want. That is certainly what I envisioned, not sure if I was staying here for a long time, or moving on. A friend recently shared with me that Asheville either adores you or chews you up and spits you out. In my few years, I have seen both happen, in no uncertain terms. So far, I am in the former group. Related to this, in the past few weeks, I have been increasingly drawn to garnets. I have been given them, I gravitate towards them in crystal stores, or they show up in increasing numbers in my day-to-day life. When I asked a friend who is a crystal empath (see what I mean about interesting people?!) she said it is connected to home and my root chakra.  Coincidence? I think not. It's a magical life here, and this is just the latest example. I am very fortunate indeed.