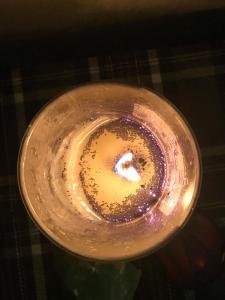 I've been in the midst of a family emergency these last few weeks.  Emergency might be a misnomer, as this may be a long haul, but for a very long week, my world stopped and held on in one tight breath that I only recently released. My tribe and community wove itself around me in a tight hug that I felt, even as I experienced some truly scary moments. My youngest son was in the ICU for several days, and I was told several times he could have died.
As mentioned previously, I moved to Asheville a few years before. I'd had a nomadic childhood, remedied by spending decades in one place.  Once my children were grown, my old restlessness returned and I found myself in the magical place of Asheville.  I've never been sure I was going to stay, yet I found myself in this time of crisis, looking at real estate ads to distract myself from panic. I'd never done that before, but as I always say, never say never.
The Pagan community, all the lovely people I've met and are part of my community here, were in the background, and I felt their love and concern. In the midst of my own pain and fear, I recognized a few differences from other communities I'd been part of, and appreciated that feeling of yet again, I'm where I belong.  This is not a comparison by any means. I've been to this rodeo before, in terms of scary health issues and hospital stays with family members. I know I have always been fortunate to know some lovely people who are there for me during those times. Yet, my mind, trying to divert its attention from the near constant spool of fear wending its way in my body, made note of the ways the Pagan community here supported me:
Crystals I received some, had certain ones selected for health, focus, and lessening of anxiety. With a heightened sense of appreciation for all things grounding and natural, I appreciated their solid forms, the love with which they were selected, and the immediate connection to nature in a sterile hospital room. Whatever you may think of crystals and their properties, they are soothing and healing in my hands and near my heart.
Candles  Many friends lit candles for my son, and knowing that light was burning helped me mentally. I envisioned points of light all connected for a single purpose. The shop where I work has a healing candle lit for members of the community who need it, and my son's name was added. That helped so much when I needed a focus.
Massage 
Sleeping in a hospital recliner is never comfortable, and my back went into spasms. I was the fortunate recipient of a massage when I needed it most, and offers of future massages by the many massage therapists I know. Living in a town with so many massage professionals (and lovely, talented non-professional ones) is a bonus. My aching shoulders and back continue to dwell in gratitude.
Energy Work In the midst of a very frightening few hours in the ICU, my body felt a sudden rush of release completely unrelated to what was happening in the moment. I knew it was from one or many of the wonderful energy workers who had been sending energy to me and my son. The relief brought tears to my eyes as it was so needed and could help get me through that day. I know energy work helped my son with the recovery process as well.
Protection Once I returned to work, I was given an evil eye bracelet that was promptly added to all the meaningful bracelets I wear on my left arm. I've never really thought much of the evil eye symbol before, to be honest. Yet knowing I have it on my arm, the care with which it was given, and its intent, does make me feel protected. Symbolic, yes. Visual reminders help me ground and focus, and this helps daily now.
Readings Life has returned to a somewhat normal state, and in the midst of this, I was gifted a few readings. One is in a tradition I do not practice, and one is with a friend who designed a beautifully artistic tarot deck. Both have given me peace of mind, and a perspective that is sorely needed as I navigate a new reality.
The one thing I noticed throughout these past few weeks is the connectivity among all of us. A thread of commonality weaves itself throughout all our practices that is at the core of those who reach out in times of crisis. The Higher Power, whatever we deem it to be for ourselves, provides a core stability when the human body goes into panic mode. The connection to nature grounds us, candles provide solace, and love and concern pulse throughout all actions. I remain thankful for my tribe, community and the universe for their part in this tapestry of my life. However we express care for each other, when it happens, keep that grounded within you. It helps.