It's my birthday before Spring Equinox, and being a Pisces, I love to celebrate it. It's not really about the presents, it's more like I am ecstatic I survived another year. And with the planet the way it is, some days that truly feels like an achievement.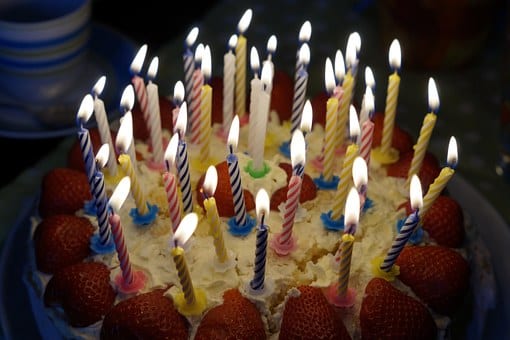 Celebrating birthdays with pagans, witches and other lovely magickal people is not really different than those who are of another faith. The nuances however are, for lack of a better word…magickal. Or magical. Never know which spelling I prefer on that word, so I use both.
The gifts are lovely and special: crystals, tarot readings, spells, candles, incense, books. I love that most of the gifts are homemade, and given with thoughtful intent. The gifts themselves? Some of them move energy for me, which is a thoughtful gift and much appreciated. Nothing like getting a tarot reading for the coming year, to glimpse at what's ahead, to see if it matches what you think you already know, to prepare, to think and ponder what can be, to revel in the good times ahead, and be cautious of the not so good times. Is change iminent? Will it be more of the same? If you don't get a reading around the time of your birthday, consider it. It can be a lovely framework for your new age.
My birthday is also close to Ostara, full of talk of rebirth and beginnings. Nature is starting to bloom, but there is still that slight chill in the air. Much conversation focuses on gardening, with herbs and flowers and vegetables taking the lead in most discussions. Pagan festivals, workshops, and travel also are a huge topic of discussion, as schedules are presented, and travel plans are made. To me, it's like looking forward to a family reunion, a chance to be together among the people who love and get you. And you get to freely be yourself among them. Not to mention, all the amazing vendors and their wares that you peruse, and choose those lovely objects to enhance your life.
On a side history note, we have Pagans to thank for even celebrating birthdays. They were long tied to celebrating the "pagan gods" and Christianity didn't want anything to do with those pagan ways. That all changed around the 4th century. So, thank you, Pagans.
Blowing out candles on a birthday cake is spellwork, when you think about it. Making a wish, setting intention, what a magical moment. Another fun way to celebrate, which a lovely friend introduced me to, is setting intentions with Flying Wish Paper. You may have seen them in gift shops or stationery stores,  a package with red flash paper that you write your wish on, roll into a tube, set on fire, and watch it take flight into the sky. It's fun to do alone or with friends.
Cleansing and clearing energy are also good birthday activities, oddly enough. It's a good reminder to clear your physical space, maybe refresh your altar, get out your protections salts, or sweep the new age in with your besom. Start fresh, new day, and new year.
And the food. The food is always a good part of celebrating.  Your favorite meal, a cake homemade by friends, a tincture a friend has made, or a family recipe assembled and given. It's a special feeling when you can taste the love as an ingredient of something someone has made for you.
If you have one nearby, go visit a labyrinth. It's a meditative walk as you spiral in and out of your new year. There is a database of labyrinths called the World-Wide Labyrinth Locator, and it will help you find one (or more) near you. If you don't have one nearby, consider making your own, in your backyard or a local park. You can make one with flower petals, stones, bird seed, candles. It can be creative and contemplative. Similar to the journey of the past year you were just on, physically and mentally.
Also, honor your ancestors on this day. You have the love of many before you, and yes, even among the dysfunctional there was love here and there. I keep my ancestor altar up year 'round, so I have a quick toast to my parents and grandparents, and thank them for who I am.
If you don't celebrate birthdays, I get it, I do. You may want to hide and ignore the day completely. Do so if that is what makes you feel better. View the next day as a restart or the beginning of something new. A new magical practice, a new ritual item you want to incorporate, a new method of divination that intrigues you.
However and whenever you celebrate, may all our birthdays be as magickal and wonderful as we'd like them to be.