October is not only the month for Samhain, the world celebrates Halloween. All interest, focus, attention is laser-focused, seemingly, on the end of October. Yet for many of us, Pagan October #PaganOctober is an entire month's worth of so much more than one singular celebration.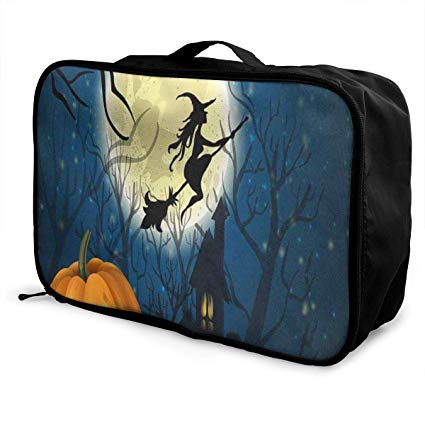 When I first moved to the magical town of Asheville (NC), I would hear the lament, "October is sooo busy!" and I would think to myself, "My, what active social lives you all have!" Not knowing any better, thinking they were speaking of merely social events. As a solitary practitioner for so long, I didn't realize fully what that meant. Now, having lived here a few years, I understand that sentiment with every fiber in my body. October is a busy, full rich month, full of so much more than one, or even two celebrations.
Samhain itself is the culmination of the month, considered the Witch' s New Year, and the feeling is similar to December, where the busy-ness, the jam=packed schedules and events, all lead to the crescendo that is Christmas. Not only do we have Samhain, we have Halloween, with decorations and decor already up in September (if not before) and all decorations decimated by the end of September.
Yet this year, I noticed something else In addition to all the planetary events happening, there was an undercurrent of richness, of deeply felt emotions, of a healthy weight to the month. People were busy, but they were also aware. They were festive, yet also pensive. They were celebrating, yet also honoring.
Unpacking Pagan October is taking me a while. I took a deep breath when November began, and looked back at my full previous month. What did I discover?
Ancestors: Definitely more veneration and a deepening of the appreciation of ancestors. For myself, I truly paid honor to my grandmother (my Oma) and it brought a sweet, solid sense of connection during the month. Others were paying more attention to ancestors they had previously neglected, worked with the energies of those ancestors they'd prefer to disregard, paid more time on commemorating the Forgotten Dead. With the term "witch hunt" flying about in the political realms, more notice was paid to history and those who were persecuted and put to death for being a witch. More pride was felt in being a witch, a bit more openness in using that term to identify themselves (sometimes the opposite), more people wanting to know more and more about witchcraft and witches.
Ritual: We honored our Beloved Dead with community vigils and ritual, full of heavy, emotional, intense feelings. No matter how far removed we may feel from death at that time, it comes to cover us with a cloak of bereavement when we honor our Beloved Dead. Crying became bonding, became hugs, became connection. None of us are exempt from grieving.
Determination: Honoring our ancestors and Beloved Dead is not just for October anymore. Photos stay up 'year-round, our ancestor's names are frequent upon our tongues, and we don't put them to one side once November begins, Indeed, with Thanksgiving not far off, our ancestors are with us, the veil remains thin, and we have a symbiotic flow of energy between all of us.
Community: I say this often, and it holds true. People are hungry for community. Even as the days shorten, the darkness descends, we hunger to connect with others. I have seen friendships renewed, transformed, changed, ended, and morphed into other relationships. Renewed interest abound in festivals and conferences, with people updating excitedly about which events they will attend in 2020. In some cases, it becomes a bit of family reunion, to reunite with friends you usually only see at these gatherings.
Knowledge: Reading naturally has an uptick as we head towards Winter, and I have seen and felt the urgency of adding more knowledge to our Witch Tool Kit. Those interested in herbalism are signing up for courses, focusing on different areas of study, stockpiling books for winter snows, writing books, adding their own blogs, and connecting with teachers, online and in person.
Altars: This part makes me happiest, because there is nothing I love more than when people show me photos of their altars. I have observed a hunger to have altars at home, travel altars for journeys, and community altars when celebrating together. Not only does it foster a sense of connection, it helps ground and center those of us who have altars, especially needed in these chaotic times.
Practice: Increasingly, I'm happy to report that people are doing the work, as a way to combat the sense of doom and gloom, coupled with helplessness. People are more at ease discussing centering and grounding, ritual for celebration and daily life, beginning each day with ritual, and other tenets of practice.
Unpacking Pagan October may take me a bit longer, but it's mostly because I am savoring it. It was a full month with life trajectories, time spend in nature, celebration, ritual, honoring ancestors, doing the work, doing self-work, learning, healing, reading and more. It was a full and busy month, with memories that will enrich me as we wend our way towards Yule and Winter Solstice.