One of the many things I love about the Wheel of the Year is the onward turning through celebrations and observances., as we wind our way through the twelve months. It grounds and centers me, attaches me to the rhythm of the seasons, turning my focus inward. And so it is with Yule, also known as the Winter Solstice, one of the oldest winter celebrations in the world.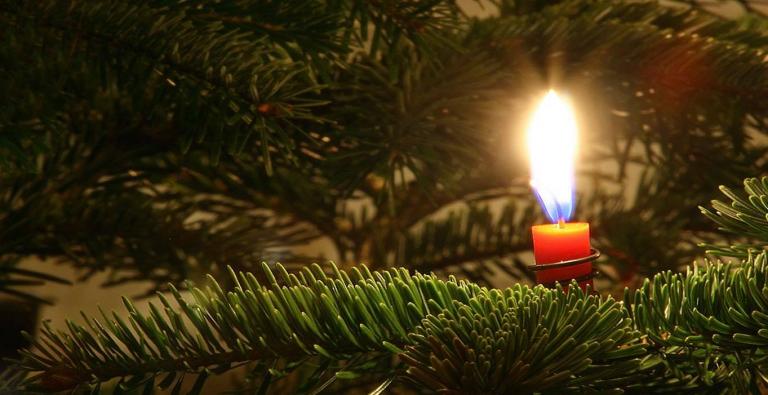 Trudging through the early darkness of the season, the warmth of Winter Solstice keeps me going. Through all the traffic, the cranky people, the crowds, the endless consumerism, and me wondering where the joy is for those people in all that, I feel a quiet stillness and joy for myself. December has a multitude of holidays, and however you celebrate, one thing we all do is light candles, with the warmth and light of that action becoming the core of celebration for me.
I invite you to take this month of December and turn inward as we approach the light of the Winter Solstice. Below are a few suggestions to add to your celebrations, which can be added to what you celebrate (enjoy those Christmas trees, polish up the menorah, get your kinara ready, please do it with joy):
Candles: People take candles for granted, as they are everywhere, relatively inexpensive, and part of the scenery, We notice them most when the power goes out, so take some time to truly appreciate the warm, quiet glow. Add candles to your meditation, either morning or evening. Eat dinner or read tarot by candlelight, get one special pillar to represent this season for you.
Nature: Get outside more. Nothing like walking in the forest to recharge your batteries, and while you are about, you can find your own Yule log. Take it home, charge it with your intentions for the season, and place candles upon it. Add it to the fireplace or fire pit during your Winter Solstice celebrations, or keep it for future Yules as a treasured part of your decorations.
Gifts: Please don't stress about gifts. No one really cares, it just adds to all the stuff we already have, and the whole process turns into a chore. (Ignore all of that if you truly enjoy finding gifts for people!) Take some time to think about memories you can make with people instead, and turn that into a gift. How about a coupon for a trip to the used book store, so that they can pick out their favorite book, followed by hot chocolate? Find two ugly Christmas sweaters, with plans for a festive dinner following. A necklace that you imbue with specific intentions, a beautiful bowl of fruit, or a set of candles? Our ancestors gave simple things, and it brought much satisfactory joy. Make a resolution to turn this whole process into something YOU enjoy, and pass that joy along.
Bells: There is something about the sound of bells that is magical this time of year. It also clears the energy of a place, so start your work day with ringing a bell at your desk, walk through your home ringing a beautiful hand bell, or ring it outside when you are stressed. It's a musical way to add to the season.
Drums: Add a drum to your celebrations, whether it be bongos, a djembe, a bodhran, or whatever works for you. Drum for yourself, drum for celebration, for journeying, to connect with ancestors, to add to seasonal story-telling. Another good stress release as well, so keep one handy, and if you don't have one, enjoy the process of finding your very own.
Pine cones: Pine cones are lovely to add to decor, and can also be used for Yule Magic. Add written intentions in the different crevices, dip in wax, dust with herbs that correspond to your intention, and burn them in place of, or in addition to your Yule log. Add one with a rose quartz and tourmaline to a mojo bag to keep on you as you navigate through crowded shops and events.
Music: Find the music that soothes you, as a respite from all the noise. Loreena McKennitt's ethereal voice transports me, as does medieval madrigals. You may enjoy more instrumental music, or new versions of old carols. Explore and set that playlist!
Planning for the year ahead: Spend the month of December reviewing the year that is coming to an end in a few weeks. Lessons learned, intentions achieved, spells gone awry or beautifully achieved, memories, new relationships (friendships or otherwise), goals still in the distance, ideas you got distracted from and want to revisit, give it all a once-over. This can be a great time to begin a journal or organize your Book of Shadows.
However you prepare for Yule or your winter celebrations, resolve to move through this time with intention and whatever peace you can muster. It will help set the tone for the new year, with a resolve and beauty that will carry you through the dark evenings still to come.