This year is thankfully winding down, and while some are celebrating with wild abandon, decorating for weeks and weeks ahead of time, some are retreating to the "Bah Humbug, let this month be over with" kind of attitude. Somewhere in the middle are the beautiful celebrations of Yule and Festivus.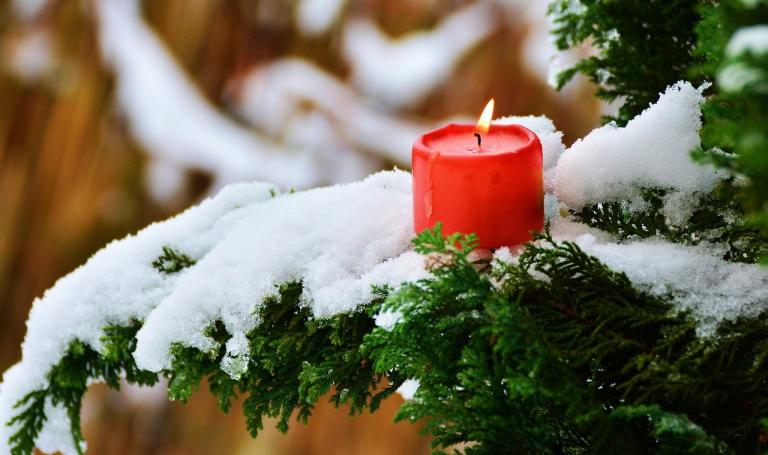 Festivus is a made-up holiday inspired by the television show Seinfeld, and ever since I discovered this quirky festival, it has added some much-needed fuzzy warm holiday feelings for me during this season. It perfectly encompasses the bah-humbug, along with the warm coziness of tradition. I find it blends in seamlessly with the traditions, decorations, and focus of Yule, because it allows me to humorously vent out my holiday frustrations, along with an appreciation for the natural beauty of the season.
For many, including myself, this month is a mixed bag of emotions. I have a few happy memories of this holiday season, alongside some very traumatic ones. Both glee and sadness run through my emotions the entire month in a steady flow, and it is hard to settle on just one, so I remain in a state of in-between. Before I discovered the joys of Festivus, this liminal time usually end up leaning more to the gloomy side.
For those not familiar with Festivus, the holiday entered popular culture in 1997 on an episode of Seinfeld called "The Strike". It became a fun alternative to the pressures and commercialism of the Christmas season, with an entire backstory and traditions that included an unadorned Festivus pole. Yes, an aluminum pole, with no tinsel, because tinsel distracts. Whew, does that satisfy the whole "I like to see Christmas decorations, but I don't want to have anything to do with them" feelings in December. You put up the pole, and you are done. There is also the delightfully cathartic Airing of the Grievances. How satisfying is it to say "I've got a lot of problems with you people!" or even just write it down, as I tend to do, because I don't want to hurt anyone's feelings. It's cathartic to do so, in line with the pagan "let go of what no longer serves you" AND what a great way to end the year! This year, without doubt, the LIST IS LONG.
Now, to combine Festivus with Yule may seem a bit bonkers, but the balance of the beauty of Yule, with its hopeful traditions warms my German pagan heart. I create decorations from nature, and it's all about candlelight and hope. There's no insane pressure about gifting, and the season is distilled in its inherent joy of nature, warmth, coziness, community and light in the darkness.
My Yule log adorns the hearth along with the starkly delightful Festivus pole (with a very high strength -to-weight ratio), and along with the miracle of the longer days returning, I rejoice in being aware of the various Festivus miracles that happen in the course of the month. I honor the people who do much for their community, in their own way, with their talents. I see families reuniting, and friends coming to peace with themselves, acknowledging their beauty and strength. It is a miraculous, hopeful time.
Along with festive meals, I will add the Festivus meatloaf (I've become vegetarian this year, so adding this healthier addition to my Festivus celebration is a Festivus miracle!) and as for the Feats of Strength, well, I remain undefeated. I will celebrate with a nice long walk outside, enjoying the beauty of nature, one of the many things I love about Yule.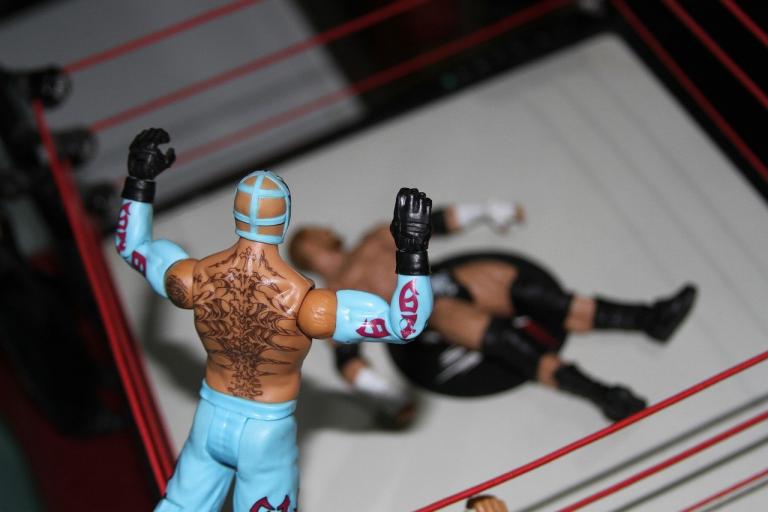 If you too would like to add Festivus to your holiday celebrations this year, check out the website and this recipe for meatloaf (which is very tasty!). Happy Yule, everyone! And a Happy Festivus for the rest of us, my friends!