As I walked into day 5 of 30 straight days of hot yoga, I walked into my practice with a busy a plate. I arrived early to collect myself, and in the process talked to some wonderful people who were waiting to take the class as well. I laid my mat down and laid down and closed my eyes. I followed the flow of my breath and was amazed by the ordinariness of it. Which led me to honor my mat more. Laying there before class on my mat, it occurred to me the reason why I love my mat so much. Once I get on my mat, I have lost all identity to the world, meaning, on my mat I am just me, I am not a speaker, writer, author, blogger, single Dad, student, teacher, all of that drops away and I can just be ordinary.
Everything in my practice is calling me inward on my mat, every pose is inviting me to just be ordinary and release the need to be extraordinary. In a world where everyone is wanting to be extraordinary all the time, for an hour I can be ordinary. Yes there are moments in life and in the practice where we are called to be extraordinary, but those moments are few and far between. How exhausting to be extraordinary all the time. Constantly doing, needing approval, and proving to people all day long. I have discovered my moments come when I have the opportunity to speak in front of a group, but when I am done speaking, well I go back to the ordinary. There is the famous zen line, "Do laundry, carry wood, after enlightenment do laundry, carry wood." Ordinariness is an invitation to be okay now. We all would like to be just okay.
As the practice started the teacher asked us to breath in the stillness, and at one point stated, "Stillness is law". I wish stillness was law. So I used the practice today to discover the stillness within my practice. The stillness in between. I found many moments of stillness, I also found stillness towards the end of my practice, I had a chance to push through and decided to rest in the stillness of the breath and the sweat and allow this to be as it is. I uncovered such gentleness with myself. I discovered an appreciation for who I am. I appreciated that I chose to stop and listen to myself, and not push, not will, not drive, which is a wonderful way to say, "I love you" to myself.
I am finding many lessons in my life lately and old ways I used to go about being in life, they are falling away, I am being called to spread my wings and leave the past at last where it belongs in the rear view mirror. I honor all that happened, and I am learning that forgiveness doesn't happen over night, that it is a process, and life gives you ample time to heal and then it invites you back in to the fray. Like the breath, in and out. As I move into day 6, I am honoring this journey of 30 days straight of hot yoga and admiring that no matter what happens I am showing up and showing up fully. I honor you that read this.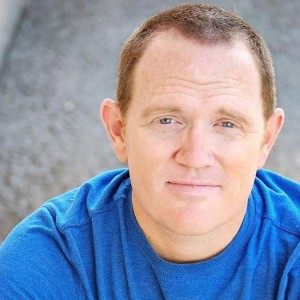 DAVID MATTHEW BROWN- Ordinary