I walked down to Moksha Yoga Los Angeles on my final day, of 30 straight days of hot yoga, yes in case you are just joining me, I set out to go 30 straight days of hot yoga, and tonight I finished, 30 for 30.  I feel happy, I feel strong, and I feel honored.  What a thrill to set out on the road, as it weaves in and out, with its road blocks, twists, turns, and it finally ends here, all paths start here, and end here.  I laid on my mat, closed my eyes, and rested right where I was.  As I laid on the mat, I focused on my breath.  I followed it down to my hips and out my body.  A word that has really been floating around my heart this week and in particular today is "integrity".  Can I be in integrity in each pose? Can I be honest right where I am? Can I be authentic, vulnerable, and alive in the flow?  Yes I can.
Like any practice, we grow, and in this practice I have grown mentally, physically, spiritually, in the past 30 days, I have also discovered something that I feel can only be nurtured through support, love, and care.That quality is vulnerability.  Now I look at vulnerability as the opportunity to embrace my imperfections.  For example, early on I had moments in some hip poses where my hips were screaming with sensations, and the mind was running away it happened around day 10 or 11.  And I caught myself wanting to hold my face still, like I was cool in the pose, but inside of myself everything was screaming. So in my learning, I would adjust and breath into those places in my being which were calling for love. The places where the screams were the loudest.  As a man, we are raised to suck it up, push through pain, hold it all together, be "Men", and yet in the practice of yoga, we are called to be with the pose, breath into "screams", which goes against the conditioning. So it is quite humbling to realize that you might not have it all together, you might not know where you are going, but right now, your bodies sensations are screaming, calling out for attention, so you leave everything you have learned, and follow the breath into the noise.  By embracing the sensations and acknowledging it, not running from it, I open myself up to openness, and embrace the noise.
By doing this, I take an active, alert part in my life.  By loving myself, by honoring the parts which are scared, hurting, wounded, or shamed. And as I breath into them they heal.  They heal because I made the choice to nurture, care for, and love those parts.  I love the line in Forrest Gump, "I am not a smart man, but I know what love is."  Love does not run, does not hide itself, it knows when things are done, it understands, it moves forward, it is patient, kind, and so much more. But when love hears the cries within, it goes to it, and loves it.  We are called in our practice to love and accept the parts in each pose that for that day are yearning to be loved.
When I moved to LA to act, I remember my first TV job with a known actress now, we were rehearsing  the scene and the director said to the actress, "Now you see the good looking man at the bar and go to him." I was the only one there on the set, and she said, "Where is the good looking guy?"  As she made eye contact with me, and I smiled with a uncomfortable look. Inside the voices were going crazy.  I raised my hand, and said, "Right here."  Silence.  Love comes to those places as they show themselves on the mat.  I am glad I chose this opportunity to go 30 straight days.
I hope you can go back and read the journey.  I have learned so much. Tomorrow I will write what I learned from the thirty days. I met some wonderful teachers, and it was humbling to practice and learn how to love myself and honor myself.  I have spent most of life helping people, and now I have learned the importance of taking care of myself.
Thank you to Emily B and Emily M, Carolina, Joe, Sophie, Katie, Rob, Melanie, and Dalton.  To all those who work at Moksha including Ashley in Canada and Jose thank you for spreading the word on the web. To the Moksha family worldwide, and to Moksha LA for winning best yoga studio in LA. To Lululemon for supporting  me and Patheos for allowing me the freedom to explore love on my mat. To my daughter whom I love and whom loves me.
Keep shining! Keep Soaring!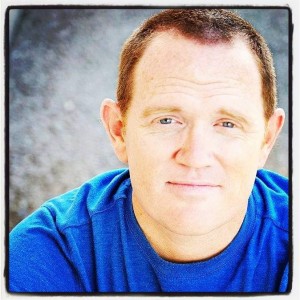 David Matthew Brown:  Heartspirational Speaker and Sessions. Author, "The Book Of Light: The Heart Opening" and his second book coming in 2013.  David is a blogger, writer, poet, spoken word, actor, and Single Dad, soccer coach for U8 girls 🙂
To book Heartspirational sessions with David, mention you read the blog and get a discount:
email: semjase64@gmail.com
For Speaking engagements contact Steve Allen Media