I walked into day 46 of 90 straight days of hot yoga at Moksha Yoga LA after a long day of soccer meetings downtown. I decided to get a juice, at Clover Juice next door  before my practice. My energy was low and so I got a drink called CLEAN GREEN, simply because it said "energize". Wow it was a wonderful pick me up and my breath smelled fantastic. It also has Chlorophyll, Peppermint Oil, and H2O.  Within a few minutes I was reignited to practice.  I love juice where the ingredients are simple and that they use locally grown stuff. CLEAN GREEN is wonderful to take before any workout.
I entered the studio, for a yin practice.  Our teacher Emily B is a wonderfully insightful, and a very intuitive teacher. I love her Yin class.  We go, we let let go, and we go deep into the tissues.  I was able to see in my practice today how quickly the mind wants to come in and create a story, and the story has nothing to do with what is actually happening. I was also able to see in the stillness how beautiful I am.
Now for me to say that has taken sometime.  Do I realize in my life that some people might not see that in me? Yes. Do I also know there are people who see that same beauty in me? Yes. But I also realize that can change with people, what matters is that I see it, and feel it. Because as I discovered in my practice,  the mind will trick you into listening to its stories and how subtle it can be as well.  In today's practice I felt very deep, still, and rested in each pose.  I love that.
I  am realizing that by having a healthy diet, by taking care of my health, loving myself right where I am, and not pushing for more, that I rest in gratefulness and feel so much gratitude without looking for it. I realize it is here, right here. That the beauty I saw in the stillness of myself, is every where.   I bring that up because sometimes I have to write a list of things I am grateful for when I forget.  So health leads to wealth.  Healthy mind and healthy body. I am now moving towards the unity of mind, body, and spirit, and resting in the present moment more with each practice. The "present" is the gift we give to each other.
On to day 47….Namaste….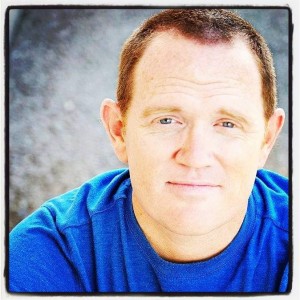 David Matthew Brown- Heart Speaker, Trainer, Author, Mokshie, Single Dad, and Blogger, working to be the example on the planet of Vulnerability.