Day 67 of 90 straight days of hot yoga at Modo Yoga and the morning started off bright and early, as I was a guest on the radio called "Love By Intuition Show" hosted by Deborah Beauvais a radio show in Boston talking about my 90 day yoga journey, the importance of the heart, and much more. What a great way to start a morning and I felt very blessed by the experience. When the show ended, she asked what my day looked like, and I said, "Well I am off to day 67 of 90".
So I arrived at Modo Yoga and took Grant's class, and used the example from yesterday's class, to continue to find a new place in the room to practice, today I planted myself in the front row, took my shirt off, and faced the mirror. As I looked in the mirror I saw my mountain pose eyes, a soft heart, and a man who had inner strength. Something between yesterday's practice and today shifted. Perhaps it was Emily M guiding me past my comfort zone and perhaps by doing that yesterday, something clicked inside, a shift within, an acknowledgement of who I am on the mat and off. I am not my thoughts, my identities, but I am that which is always present now, awareness.
During Grant's class we had many opportunities to look at ourselves in the mirror and check our alignment, and over and over I noticed how strong, grounded, and heart opening I looked. If this reads like it shocked me, it it did. For the first time today I could really see my inner transformation in my eyes. Grant challenged us today to go into the breath and allow the breath to take us deep into the pose. What I love about yoga, is the more you practice, the more you really relish the moments of no movement, just breathing, just rest, and how enlightening it is to sense the power of Shavasana (corpse pose) at the end of practice.
Class starts, just like life, connecting into your breath, and you move through the poses, just like your life. One moment you feel like standing still in mountain pose, the next you move in Warrior 1 then Warrior 2, some days you are twisted up in Tree pose, some day's you are falling over like toppling tree, all the while in life on the mat and off, we are taught to meet the experience where we are now, then just like the yoga practice, life ends in Shavasana. The you that walked in has died and been made anew. Grant made reference to this death of us in our practice.
I love TWO ROADS by Robert Frost, "Two roads diverged in a yellow wood, and I, I took the one less traveled and that has made all the difference." The road less traveled to me is the road within. It is difficult for many people to go inward. My hope is that this blog inspires you to go there, feel there, live in there, because you might not be able to change the war, violence, out there, but you can choose to change it inside.
On to day 68….Namaste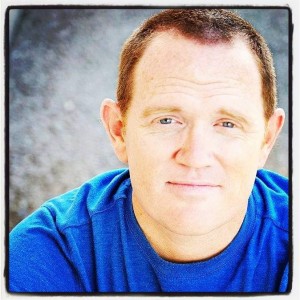 David Matthew Brown: Heartspirational Living, training, and celebrating! Yogi and Dad