Day 80 of 90 straight days of hot yoga at Modo Yoga and I felt very relaxed and deep in breath.  The breath is the leader of the practice. Great leaders lead quietly and listen alertly.  Which is what we can say about our breath.  It leads quietly.
Today teacher Grant led us through a practice that was about the breath and stillness. Between some of the poses we acknowledged the stillness and then moved on. This really allowed us to acknowledge the leader which is the breath on the mat.  The pose is the pose. The mind makes an interpretation of what it thinks is going on and it is almost always wrong.  The breath is always safe and comfortable. It need not defend itself from attack, like the mind.  The mind resists and the breath accepts.  The difference is felt not thought about.
Today marks day 80 of 90 straights days, and as I move closer to 90, the breath is becoming more and more prominent in my practice.  In fact because the breath is leading now, I am more aware how important our words are off and on the mat.  Will my speaking improve the moment or harm it. I am speaking to the speaking inside the body and outside.  So the stillness we are moving in on our mat is whole and perfect.  Our practice is perfect right now, no matter what  it looks like. So the breath leads. All is well, all is very well right here.
The mind can not believe what I am telling you now, it has no capability to know what I am saying.  But the breath knows all is well.  The breath is safe as it flows with the flow of life, just like the ocean, each wave moves with the ocean, without resistance.  So today we allow the breath to lead.
On to day 81…Namaste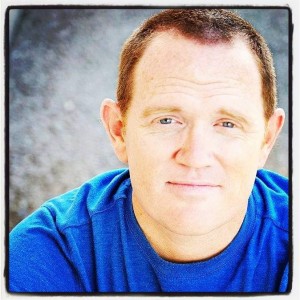 David Matthew Brown