There was a three year stretch of complete darkness for me; in my early blogs I talk about this period of my life, and so I will not speak of it here. I remember being wrapped in fear, stress, worry, doubt, and concern for the future. I remember I was on Facebook and received a friend request from a gentleman and responded to him. We began to chat back and forth on God as the provider in our lives. I had lots of questions because it felt like God and I were on two different pages, but looking back, I was on the wrong page. I was writing my own story and could care less at the time of where the director God was leading me. So this gentlemen and I continued and we talked about relationships, work, money, life, and even health. But everything kept coming down to God. I really struggled with this because at the time God was this man, who judge me, and so I felt like judging myself, punishing myself for not living perfectly, and in our conversation the gentleman helped me open up to a bigger view and then asked me to contemplate this wonderful passage in Matthew 6. I had never been asked to contemplate a passage before. So we stopped out dialogue and I got to work. Maybe this passage might help you in some way, maybe not, but it really help me see a bigger picture of life, rather than my small minded way. God bless you in your dark times and light. Where ever you find yourself, breath, you are okay. You can handle it.
"Therefore I say to you, do not worry about your life, what you will eat or what you will drink; nor about your body, what you will put on. Is not life more than food and the body more than clothing? Look at the birds of the air: they neither sow nor reap nor gather into barns, yet your heavenly Father feeds them. Are you not of more value than they? Which of you by worrying can add one cubit to his stature? So why do you worry about clothing? Consider the lilies of the field, how they grow: they neither toil nor spin; and yet I say to you that even Solomon in all his glory was not arrayed like one of these. Now if God so clothes the grass of the field, which today is, and tomorrow is thrown into the oven, will He not much more clothe you, O you of little faith? Therefore do not worry, saying, 'What shall we eat?' or 'What shall we drink?' or 'What shall we wear?' For after all these things the Gentiles seek. For your heavenly Father knows that you need all these things. But seek first the kingdom of God and His righteousness, and all these things shall be added to you. Therefore do not worry about tomorrow, for tomorrow will worry about its own things." (Mt 6:25-34)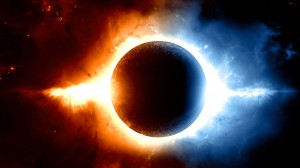 David Matthew Brown: travels the planet sharing stories, experiences, humor, and wisdom on living solely from the heart. He has spoken in USA, CANADA, NEW ZEALAND, and speaks on rotation at Unity Burbank and Antelope Valley Unity when called. He is a single Dad and loves his daughter and supports her light on this planet. He has appeared on radio, and TV as guest. His radio show Inside Out had over 400 guests including Archbishop Desmond Tutu, Michael Beckwith, Don Miguel Ruiz, Byron Katie, Marianne Williamson. He works with teens and young adults on Heart breathing.