I remember I sat next to John Shepherd, who at the time was my director. He cast me in Scapino as Scapino. I was on stage for 124 pages in a 125 page script. I was scared. It felt overwhelming. He asked me what I was up too, I said, "Well I was at the library researching Bill Irwin and watching him play Scapino on Broadway." John took a puff off his cigarette, and looked at me like a disappointed parent, and said, "David I didn't cast Bill Irwin, I cast David Matthew Brown, I want David Matthew Brown. I want people to see you and what you bring to the stage. I want your best, I want you to be amazing, I want you to shine out loud, you are amazing, you will succeed, I believe in you, I cast you in the lead because I see you." Tears flowed down my face, at the time I had never had a part that big, and I was filled with doubts, and worries, and then he said, "Look we start rehearsal in a month, I want you off book completely, and the cast to see you as a professional." At the time I was in college, and always played the supporting actor.Now I was pushed to lead.
I went back to my dorm and studied and showed up off book and ready to rehearsal's a month later. I thought if John believes I can do it, I can do it. The show sold out and we received standing ovations every night. I share this story with you because many people are being called to play big now on this planet, meaning they are being called to love fully, or do something that scares them. We all suffer, but the suffering is leading us to our greatness. Fear gets our attention, and is a invitation to go through it, not run from it. Fear is inverted love. It is love in disguise.
I talked with a grandma in Starbucks the other day who just retired. She said many people wanted her to start her own business, but that didn't feel right for her. So now she serves the homeless, serves others, and that makes her feel so good, and she is also learning how to create ceramic's. She said she finally realized that life was about serving something bigger than herself. When we give everything from our heart, everyday, we can go to sleep at night. When we judge ourselves and others, it is simply a sign of feeling scared to go beyond what we know.
So be gentle, compassionate with yourself. We all have our Scapino moment, and we all have people who believe in us when we don't see it yet. I believe in you and I want you to go through the parts of you that are scared, and BE BIG ON THIS PLANET. Playing small serves no one, play big!! As my godfather says, "Who loves ya?"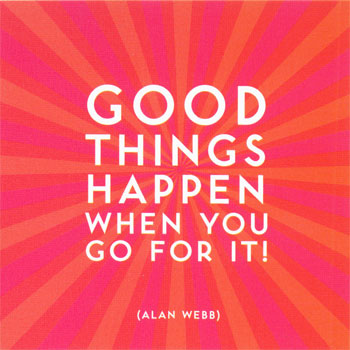 David Matthew Brown travels the planet sharing stories, experiences, humor, and wisdom on living solely from the heart. He has spoken in USA, CANADA, NEW ZEALAND, and speaks on rotation at Unity Burbank and Antelope Valley Unity when called. He is a single Dad and loves his daughter and supports her light on this planet. He has appeared on radio, and TV as guest. His radio show Inside Out had over 400 guests including Archbishop Desmond Tutu, Michael Beckwith, Don Miguel Ruiz, Byron Katie, Marianne Williamson. He works with teens and young adults on Heart breathing.