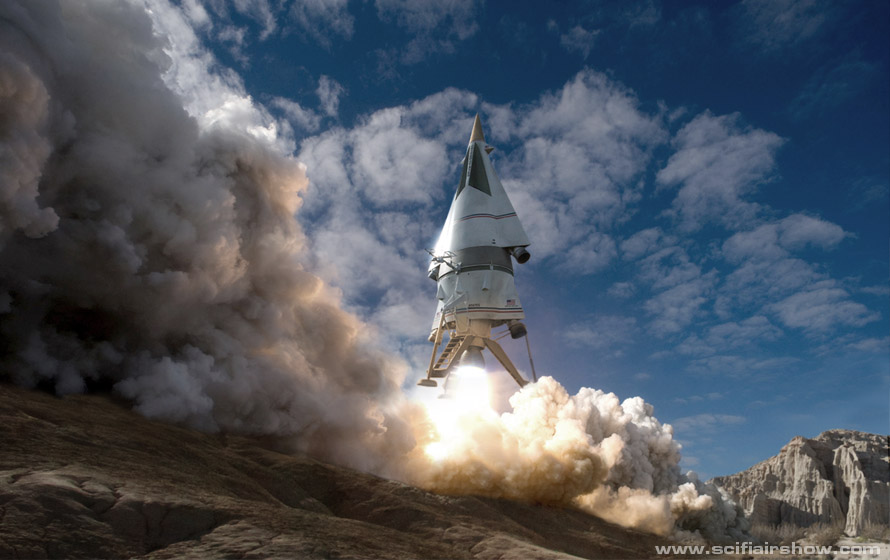 I admit it. I love airshows. I snapped the photograph below when we went to see the Blue Angels. The static displays, the tours, the corn dogs, and of course, the flight demonstrations. Love it!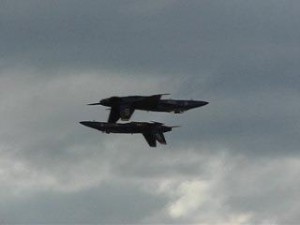 Has the Sci-Fi Air Show flown into your town yet? What a treat!
Oh sure, there were some great ships on display there. Like the Eagle Transporter from Space 1999. And there was the Icarus class ship from The Planet of the Apes. What a great show it was.
Oh, you missed it? Boy, that's sad, for you missed seeing the best ship of them all.
No, not the Starship Enterprise silly, but the Jupiter II from Lost in Space. And surely you remember what a soft spot in my heart I have for Lost in Space, right?
Roll clip to see the crowd favorite.
It's amazing that she is in such good shape, eh? Have an in-depth look at more of your favorites at the Sci-Fi Airshow's website.