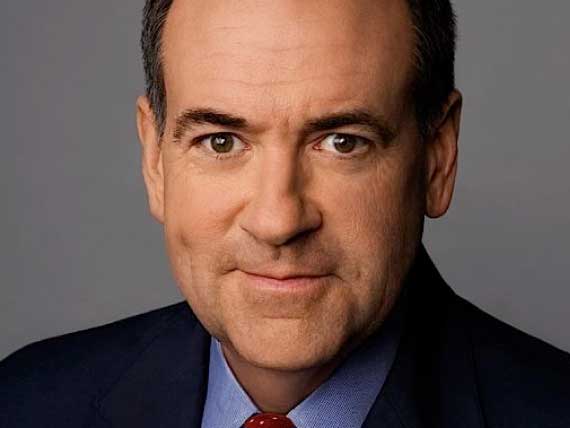 Perhaps the doomed, quixotic, movement to confront tyranny, and help Hobby Lobby this coming Saturday,  isn't so doomed after all. The politician, public speaker, commentator, and Baptist pastor, just posted this message on his Facebook wall. 
Hobby Lobby is a respected and very successful business that is privately owned by a family who have sought to honor God in their personal lives and in their business. Their generosity to missions, to the relief of poverty around the world, to Christian education, and to their employees is legendary and exemplifies the kind of business principle that should be applauded and appreciated.

Instead they are having to fight in court for the most basic American rights of freedom of religion and freedom of speech. The Obama administration insists that companies like Hobby Lobby
bow their knees to the God of government health care mandates, even when those mandates are a clear and direct contradiction to their personal beliefs of faith.

The Hobby Lobby company has resisted the demands of the government to abandon their principles to "comply" with dictates from the Health and Human Services Department. It's one more way in which an overreaching federal government seeks to violate the conscience and Constitutional rights of American citizens in the name of "what's best for us."

This is not just about Hobby Lobby–this is about YOU! If Hobby Lobby is forced to eat the "king's meat" and "bow on their knees" to a human government in direct conflict with their fundamentals of faith, then how long will it be before they come for YOU and YOUR FAMILY?"

We will stand with them in their resistance. For we will either stand together or fall together. I choose to stand. What about you?

If you support their stand, I have a way for you to show your appreciation. I noticed a grassroots event was already started on Facebook for a Hobby Lobby Appreciation Day on January 5th. I encourage you to RSVP YES by clicking the link below and then send your friends and family to www.StandwithHobbyLobby.com and ask them to join you!
Thanks Governor!
You know, before he sent that out,  before I went to lunch, I had noticed that over 48,000 invitations had gone out and that 5,000 folks had signed on to support the idea of buying something at Hobby Lobby this Saturday.  About 10% of invitees took action.
Now? As of this writing (2:45 PM EST), 76,000 folks have been invited and 10,000 folks say they are attending.
The rumble reminds me of something…
Houston, the clock is ticking!
So share this information with your friends, and send a message that the injunctions that have been awarded elsewhere, are not enough. Especially while Hobby Lobby braces for millions in fines.
UPDATE:
Care to sign a petition at the White House?