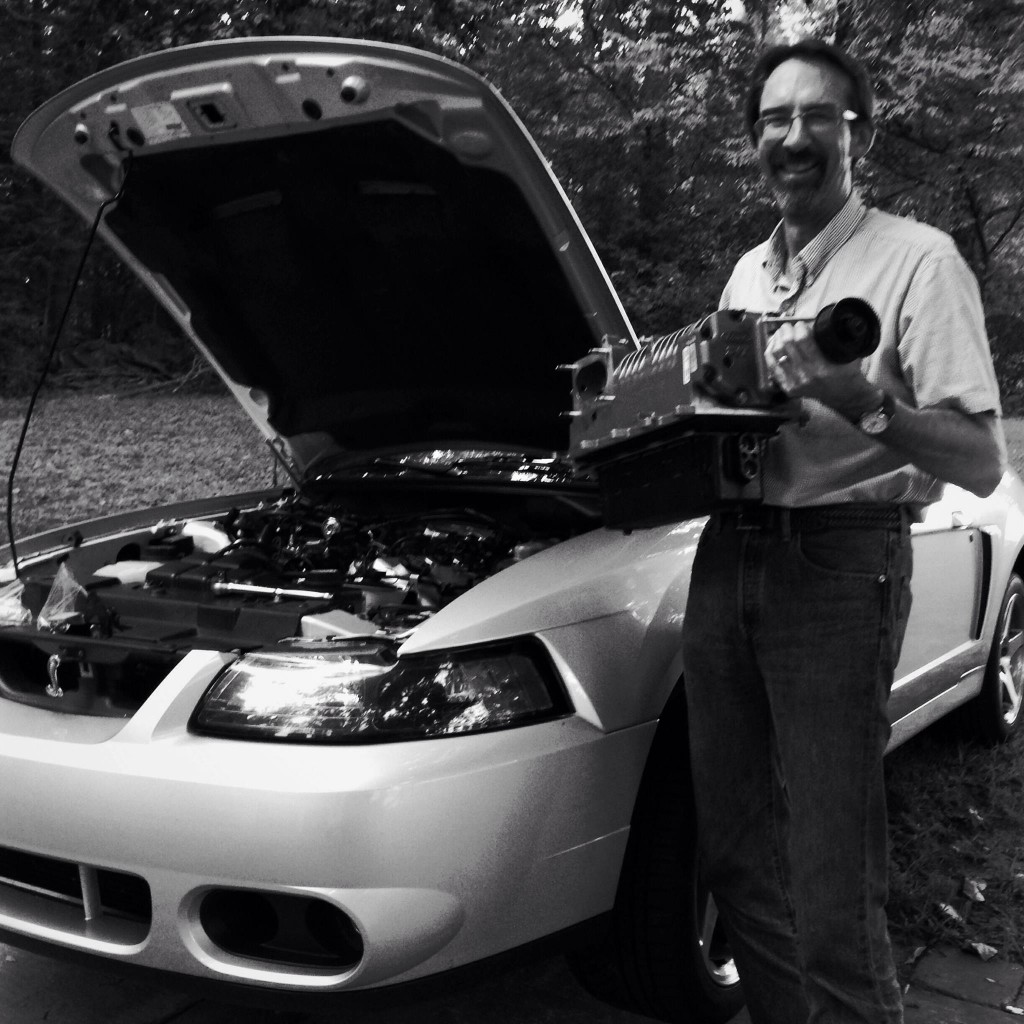 You probably think I'm off my rocker, but given how unsatisfying this month was shaping up to be, it was time for a break. A break from blogging, hand wringing, and all the other bad stuff happening in the world that I have absolutely no control over.
Did I also mention ridiculous silliness that passes for important stuff these days?
Right.
So I chucked the notion of being a sensible blogger, boring you to death with stories you could just as easily pick up from your friends on Facebook, and instead I went and did something tangible that was also soul satisfying.
I went to work on my car. If I didn't, see, the terrorists would have won.
Of course, I kept going to Mass pretty much every day too, and did a little reading as well. Worked my day job. But in my spare time? Mostly, I read about installing superchargers. And then I set about bolting a new one on while leaving the world behind.
In a way, see, it was a prayer retreat.
What? You didn't think you could have one of those while dismantling your car's engine with hand tools in your driveway? Well you can.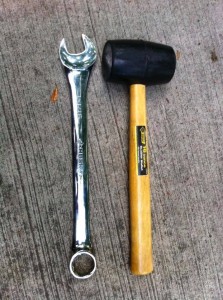 Looking up at the banner photo above, take a gander at those stairs I built way back when. Yup. Prayer retreat material.
Back when my car was green, recall, I gave another example of how those times when I have tools in my hands can bear fruit in unforeseen ways.
So when September was getting off to a weird (and weak) start, I knew it was time to go full-on Dukes of Hazzard and get busy taking my already powerful car to the level of ridiculous overreach that only makes sense to a gearhead.
It all started back in January, when I sold my oldest son Evergreen and I picked up a factory supercharged wonder called a 2003 Ford Mustang SVT Cobra. Remember my predilection for cheap speed, right?
I have a friend who asks me questions like, "What does a snake have to do with a horse?," but that guy just doesn't get the Cobra mystique. He's a lot like Fr. Dwight Longenecker in that way. You can lead folks to Truth, Goodness, and Beauty, but you just can't make them drink.
Yes, yes, my car is just a tricked out Mustang. It's no Ferrari, McLaren, or Lamborghini. Joe Six-Pack admires those cars, but who can afford them? Plus, I like to change my own oil, belts, and spark plugs. In the aforementioned cars, doing simple things like that is a) a no-no, and b) costly. For example, changing spark plugs in a Ferrari Enzo requires removal of the engine. Can you say, " Ka-CHING!?"
I told you that Joe Six-Pack is poor. He's time rich, though.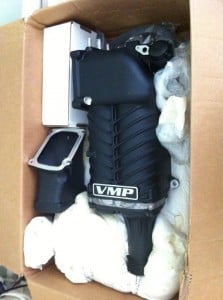 But back to the story. In June, right around Father's Day, a gearhead-style bargain of the century arose from a shadowy place on the interwebs. Everything I needed to add 150 more horsepower to my engine (at the wheels) became available in one little box, and at a cut rate, "I just bought a Corvette and can't use this stuff" price. Actually, I did have to buy a set of larger fuel injectors and a few more items to ramp up the fuel system to boot.
So it goes.
Did I mention I had bought an 11 year old car that had been blessed with a hand built motor that, though it made a claimed 390 horsepower, had been outfitted with all the goodies to make much, much, more? You think the Shelby GT500 motors are bitchin', but everyone who knows knows that the Terminator was given that nickname for a good reason.
It was built stout from the word go.
Forged crankshaft, forged, low compression, dished pistons, forged rods. Why, by simply swapping a smaller pulley onto the blower, and getting a reflash of the engine management software, next thing you know you're making 450 horsepower at the wheels.
Are you afraid of simple math, dear reader? I ask that because by dividing the amount of power a car is making at the wheels (as measured on a chassis dynamometer) by a correction factor, you can roughly determine how much flywheel (advertised) horsepower a motor is making.
For the '03-'04 Cobras, the advertised number was 390 horsepower. As such, these cars should have dynoed at around 332whp (wheel horsepower). Instead, they consistently made 360whp to 380whp on average when they left the dealer's lots.
Take those numbers and divide them by 85% (a correction factor estimating a 15% loss of power absorbed by the drivetrain / accessories) and you find these cars were making 424 – 447 horsepower at the flywheel from the factory.
That's a lot of beef coming from 4.6 liters.
And as it turned out, when I bought my car I learned that it had a smaller pulley from the SVT Lightning pickup truck installed, and a free breathing exhaust (from the headers to the tailpipes) had been added courtesy of a previous owner. A few more little tweaks from me and my tuner, and 450 horsepower was being made at the rear wheels of my silver seraph. Saavy?
Don't make the same mistake that little wiseacre Richard Hammond (of BBC's Top Gear) made when he dynoed a 2007 GT500, saw it made 447whp, and thought the motor came up short of the claimed 500hp from Ford.
This is just embarrassing for him, actually.
He had the audacity to write the word "almost" with a magic marker on the side of the car? When she was making approximately 526 horsepower (or so) at the flywheel (447 / .85 = 525.88)? He must really know what he's on about as a foremost authority on automobiles. *cough* Try that with the 2014 model, Mr. Hammond. It only makes 583 whp, while being advertised as making 662.
Work it out, sir.
And that's what I did too. I worked out my frustrations in my driveway, with a little help from my sons, and a ton of help from folks I've never met in person on the internet. And don't forget praying, answers to which offered some interesting solutions to problems, and the courage to press on.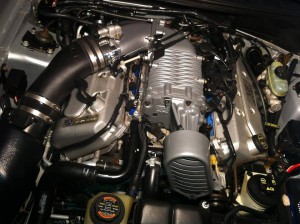 I learned some neat things too. For example, since the last time I tore into a motor (spring of 2002), the folks at Autozone, Advanced Auto Parts, etc, have this neat service where you can rent tools for free. So torque wrenches, and other specialty tools, can be had without breaking your budget. Clearly, this is a failure of our market based economy. Only communists would let you rent tools for free, right?
Well, I can see I've spent too much time writing. It's time to let the photo essay begin.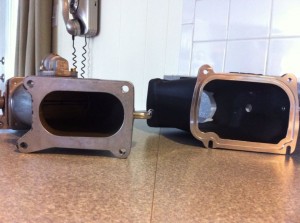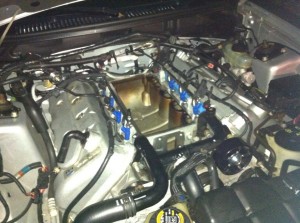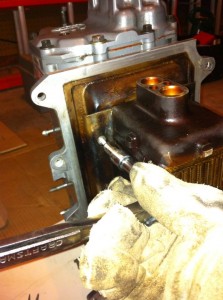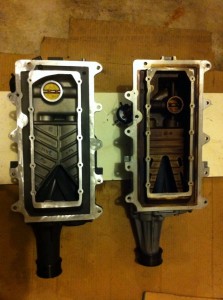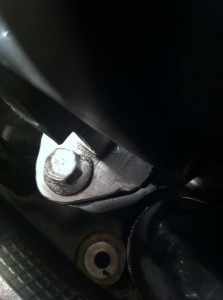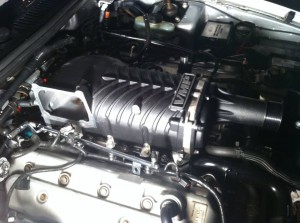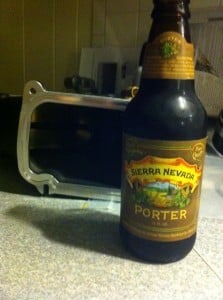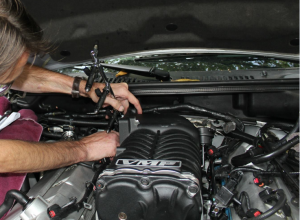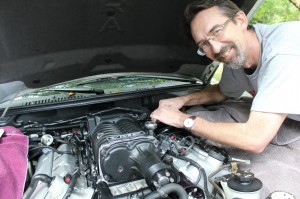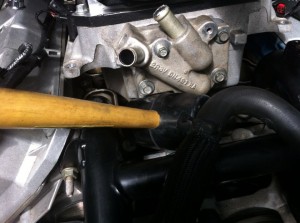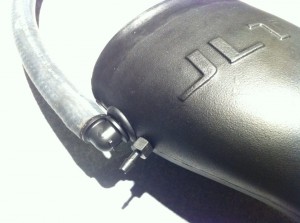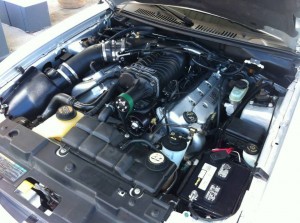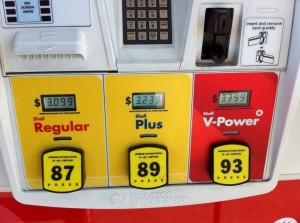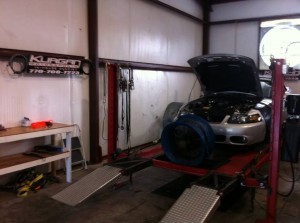 Bob Kurgan applied his time, attention, and tuning skills to her. After about an hour and a half, she was ready. Wanna hear her make 610 whp / 570 wtq in a 4th gear pull on the dyno?
Of course you do!
And the back-up run confirmed it…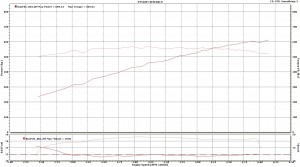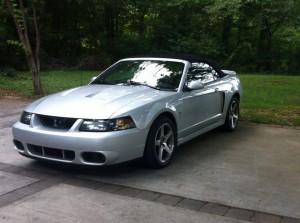 So now you know what I've been up to. It's time to put the tools away for a while, set aside the life of the mind that thrives under the hood, and get back to business as usual here at YIMCatholic. But first, how 'bout a song from her heritage?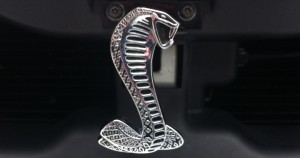 *All photographs belong to the author.