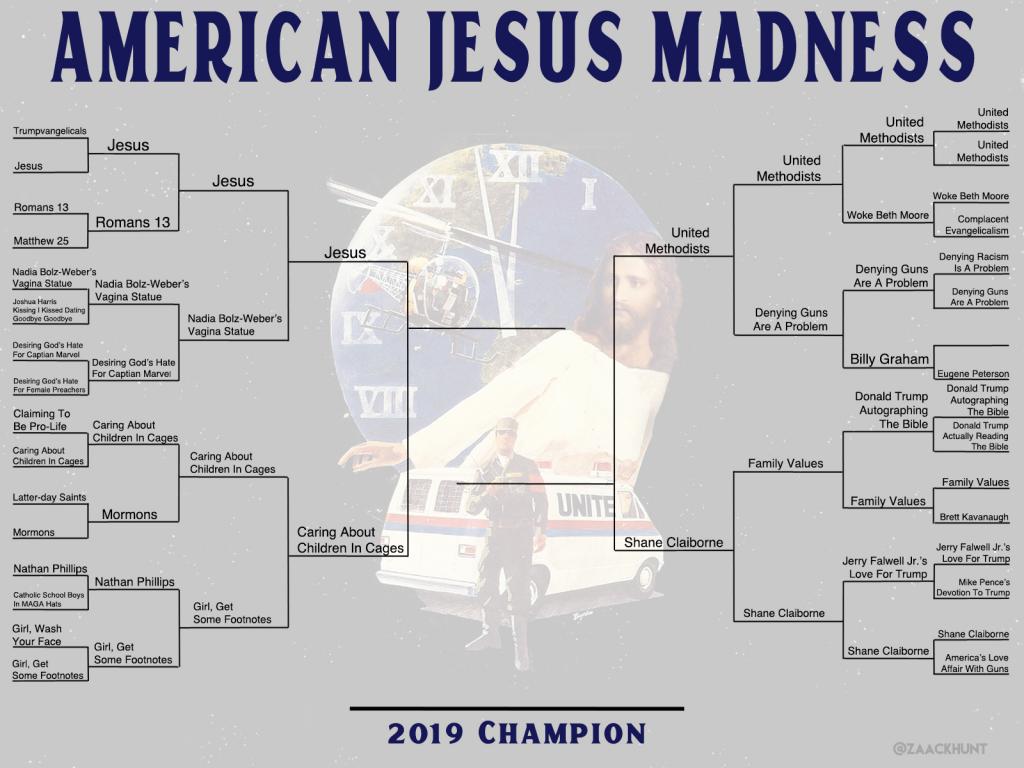 The end is nigh.
The apocalypse is upon us.
The 4 Horsemen are ready to ride and it's up to you to decide who continues on to battle for the 2019 American Jesus Madness Championship.
As always, who to vote for and why is totally up to you and voting is unlimited, but voting closes at 10pm CST.
Enough talk, let the Apocalypse begin!!