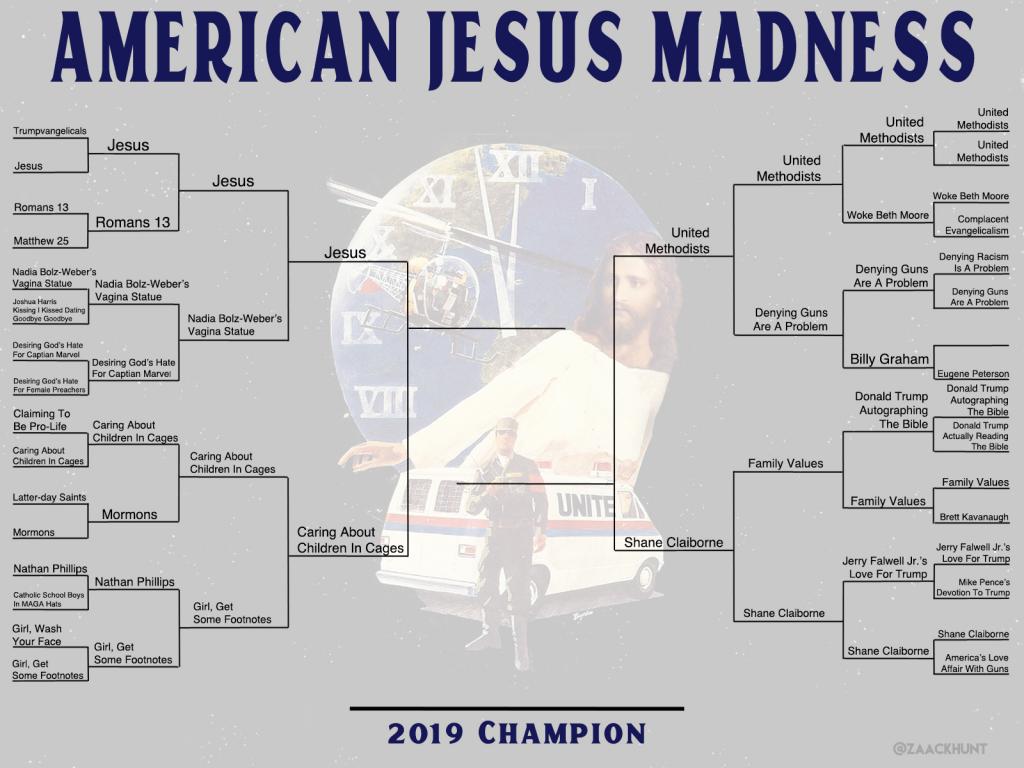 The apocalypse is upon us.
After some absolutely dominating performances in the Exquisite 8 round, United Methodists, Shane Claiborne, Caring About Children In Cages, and Jesus himself have emerged as our 2019 4 Horsemen of the Apocalypse.
Check out the final tallies below then get ready to start voting again!!

RESULTS
Jesus – 75% Nadia Bolz-Weber's Vagina Statue – 25%
Caring About Children In Cages – 97% Girl, Get Some Footnotes – 3%
United Methodists – 64% Denying Guns Are A Problem – 37%
Family Values – 14% Shane Claiborne – 86%
BRACKET LEADERS
1. Richard McNeeley – 96 points
2. Kimbre Birdwell – 67 points
3. Kara Govoni – 62 points
4. Mark Copley – 60 points
5. Phil George – 57 points
RESURRECTION BRACKET
1. Brenda Patik – 30 points
2. Andrea Ragsdale – 20 points
3. Amilia James – 10 points