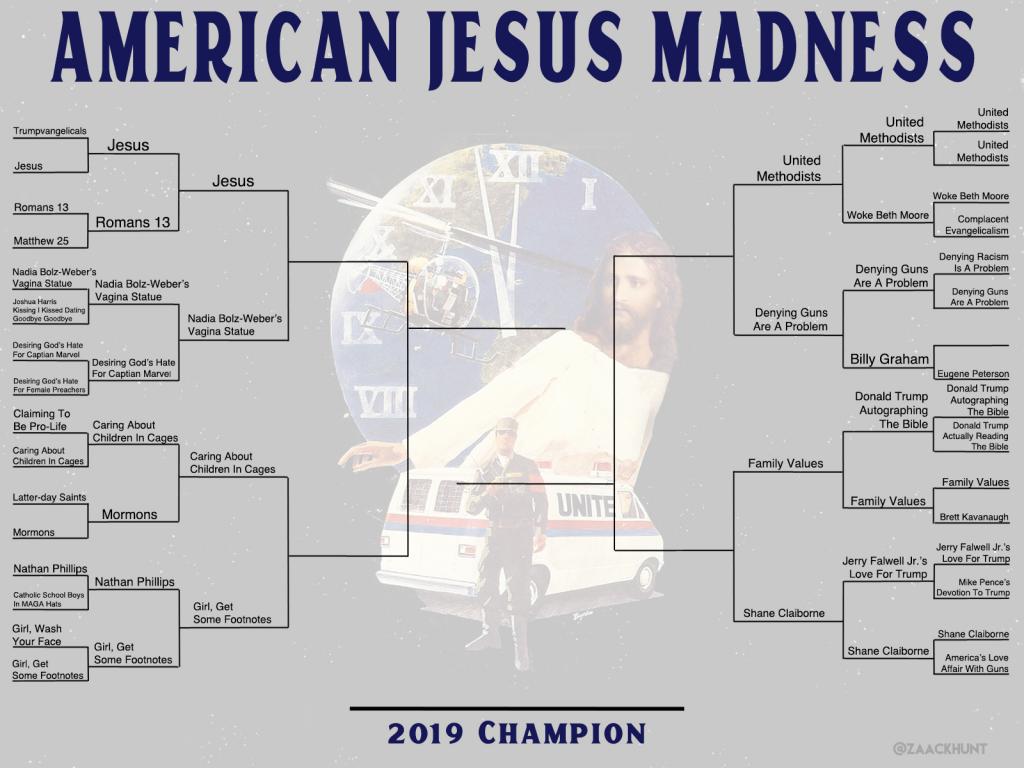 It's time to usher in the apocalypse!!
The winners of the matchups today will move on to became the 2019 4 Horsemen of the American Jesus Madness Apocalypse.
As always, who those 4 Horsemen will be is entirely up to you.
REMEMBER: Voting is unlimited
So, vote now, vote later, and when you need a distraction from work or family dinner time, come back and vote a dozen more times, then keep on voting until the polls close tonight at 10PM CDT.
EXQUISITE 8 VOTING IS NOW CLOSED. CHECK BACK TOMORROW MORNING TO SEE WHO ADVANCED TO BECOME THE 2019 AMERICAN JESUS MADNESS 4 HORSEMEN OF THE APOCALYPSE!!