The Previously-Discussed Welsh composer Karl Jenkins has written a concerto based on the legendary La Folia. For the marimba.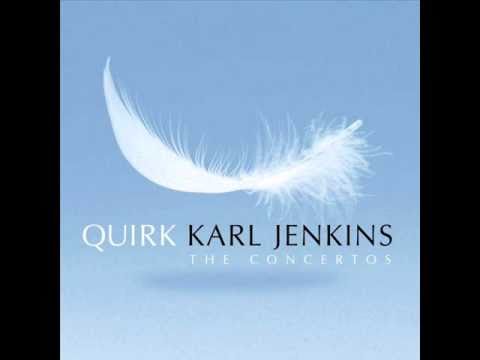 I love contemporary composers who have a knowledge of and an appreciation for the past. Plus, anyone who names their album of strange concerti "Quirk" is worthy of more attention, in my book. Especially when he says he was drawn to jazz because it was tonal, and he disliked the atonal stuff he was studying. (Plus, I mentioned he was Welsh, right? Which means he's got a great accent. Bonus! And a truly spectacular mustache. Double-Bonus!)
Recently, I have discovered a very interesting composer, Karl Jenkins. He lives in Wales and writes beautiful music, which is bright, accessible, and simple. I regard his Requiem a real masterpiece of contemporary music.