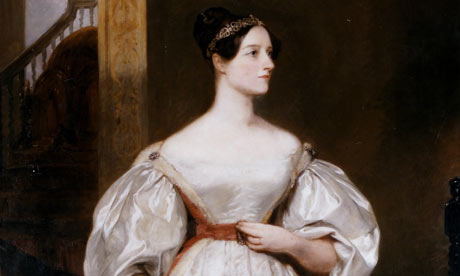 There is a big old fight happening in the comments thread of my Ada Lovelace Day post.  That's totally fine, but I do want people to share recommendations, without risking being drawn into an argument or having to scroll past discussions of differing rates of married male and female saints to find the suggestions.
So, normal commenting rules are suspended for this post.
Here's what you can post:
Women in STEM fields (living or dead, fiction or nonfictional) that you'd like us to know more about (preferably with a little precis and a link
Books about women in STEM fields that are awesome
Books written by women about STEM subjects that are awesome
Studies about sexism (or ways to combat it) in STEM fields (and anywhere else)
Places where women (and other living things) can go to learn cool STEM skills
Practical things you or organizations you're with have done to cut down on careless or intentional sexism. (NOTE: I'm only interested in things you tried that worked, so people don't flame on too much to say that it's completely impractical or unnecessary
If you want to post something that's 
not
on the list above, you have two options:
Post a reply to the "META COMMENT" at the top of the thread to let me know if there's a topic I missed or one you think I should cut.
Post something in reply to the "KVETCH COMMENT" which appears in the previous post's thread(follow the link) to complain about people in this thread, to complain about me, to complain about people on the internet who are wrong, or do anything else that's not building up a list of useful resources about women in STEM fields.
Comments that don't follow these rules will be marked with an explanation, and deleted in about 24 hours.  Please don't reply to a comment that I have labelled as RULE BREAKING.