AUDIO: http://www.blogtalkradio.com/wickedworldradio/2015/05/07/the-kathleen-okeefe-kanavos-show-w-meg-shannon-sullivan-done-with-diets
"If we are what we eat and become what we think, eat and think healthy." ~Kathleen O'Keefe-Kanavos
Affirmation: Today I will feed my soul self-love as I feed my body healthy food.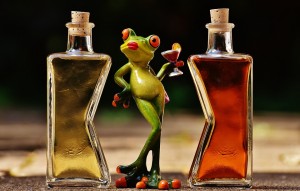 Is "DIET" a four letter word for you? As mind, body, spirit beings we must remember that our bodies are temples built with bricks of food, but spirituality is the mortar that holds us together during life's storms. Be sure your diet is healthy and your body will follow.
However, many types of diets are a part of our being.
There is so much more to diets than food limitations. You may be dieting your time, your life and your future, which brings up the much debated concept of selfish vs self-love. What do these different concepts have in common? Read on!
As women, we are often the caregivers of the family.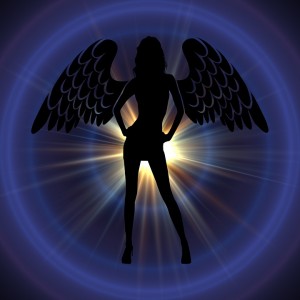 We have been taught that it is our job to put our families first and ourselves second. As the airlines safety instructions say, "Please put on your oxygen mask first, than help the other members of your family." But, do we do this in our daily life? Are we on a diet concerning personal fulfillment? Is our mask the last one applied?
If we are the well of life holding the essence of spirituality for our family, it is important to remember that an empty well is useless.
An empty well can give life-saving water to no one. Don't allow yourself to become empty because you are stuck in the antiquated teachings that as a women you must sacrifice your personal time and well-being or you will be considered selfish by society.
A selfish person considers no one but themselves. A self-loved person considers their strength a safety net for others. A strong woman is a family asset.

Where did the word diet come from and how has its concept changed from its inception?
Did diet ever mean to give up all the foods youlove and live without the love of food, forever? According to Etymology Dictionary the word diet derived from Middle English's Old French diete (noun), dieter (verb), via Latin from Greek diaita meaning 'a way of life.' The word or concept of diet today means "a limited time of change." According to culinary lore the word diet used to mean the food and drink that we habitually consume. The word diet did not appear in the English language until the thirteenth century, but had another sense. It meant "a way of life."
This second meaning is more in line with the word's origins that comes from the Greek word diaita, a noun that meant a way of living. It also had a more specific meaning that is used today, signifying a way of living as advised by a physician, which could include a "food" diet and other daily habits. The Latin word Diaitan was a verb which meant "to lead, govern, or arbitrate one's life."
The Latin word diaeta came from these roots which described a dietary regimen such as dieting one's time or life. However, diets of the past were not temporary. They were a daily way of living; a life-change meant to improve one's existence.
In the Middle Ages, diet morphed into a dietary regimen prescribed by a doctor and usually referred to a confined and regimented way of eating done for a specific purpose. This sense evolved into the popular use of the word "diet" to describe a way of eating specifically done to achieve a weight loss goal.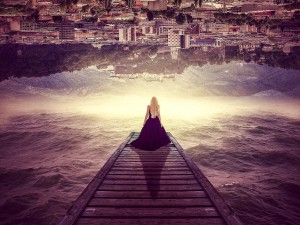 A way of eating was not always the only thing the word diet could refer to. Dieta could also be used to refer to a journey, or work, or wage. It was also used for a particular day which was set aside for a meeting or assembly. For example, when the councilors of the Holy Roman Empire met in assembly, this was called a dieta. One such assembly held in 1521 is quite infamous and is called the Diet of Worms because it was held in the town of Worms, Germany.
If we are what we eat and become what we think, modern dieting is a limitation that should be shifted back into a life- change that will feed our body and soul for a lifetime rather than a limited time.
It was my honor to be asked to participate as one of the 25 experts on the FREE Whole Food Love: Done With Diets Summit which contains interviews from leading women's health & wellness experts.
My suggestion to ending temporary diets of all kinds and re-prioritizing our lives was to use dreams, prayers and mediation as Inner-guidance. We know what is healthy food and what is not. Our challenge is in making the right choices.
Remember, our choices affect our whole family.
Using Inner-guidance during those difficult moments when donuts are calling to us is a great start. Asking the question, "Which is more important, my family or donuts?" can keep us on the right path to health.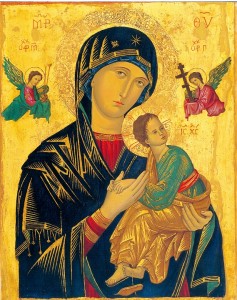 Dare to use the powerful words of Christ when he said to the devil's temptations in the desert, "Get thee behind me." Try it on the donuts.
I interviewed Meg Sullivaan, host of the telesummit on my radio show, The Kathleen O'Keefe-Kanavos Show on the Wicked Housewives ON Cape Cod Radio Network, to delve deeper into the concept of diet, selfishness vs self-love, spirituality, and prioritizing our busy lives.

The radio show will share information, tips and techniques on:
how to prioritize YOU starting right NOW.
to overcome that feeling of guilt that creeps up when we want to take time for yourself
why it's absolutely VITAL to take care of yourself, especially if you the caretaking for others
ways to Nourish your body, mind, and spirit
It is our deepest hope that the incredible information will be a life change experience for you that will impact you and your family in a positive way.
Photo Credit:
frogs-1650657_960_720-Alex_Fotos-Pixabay-Free-CC0-Public-Domain-No-Attribution-Required.jpg
angel-1644869_960_720-Pete-Linforth-Pixabay-Free-No-attribution-Required.jpg
chocolate-1444831_960_720-Maia-Lisa-Pixabay-FREE-No-Attribution-Required.jpg
bridge-1606289_1280-pixabay.com-Public-Domain-Free-Commercial-Use-No-Attribution-Required.jpg
arrow-1538708__180-geralt-Pixabay-FREE-No-Attribution-Required.png
icon-1060612_960_720-teotea-Pixabay-Free-CC0-Public-Domain-No-Attribution-Required.jpg
About the Author: Kathleen (Kat) O'Keefe-Kanavos-three time cancer survivor whose dreams diagnosed her illness as seen on NBC News & Dr. Oz, TV/Radio Host/Producer of Wicked Housewives On Cape Cod™ , Kat KanavosShow , Patheos, Quora, Medium, Internationally Syndicated Columnist, Nautilus Award-winning Author/Lecturer who promotes patient advocacy and inner guidance. Contributing author to Chicken Soup for the Soul. www.KathleenOkeefeKanavos.com
Meta Tags – Kat Kanavos, Patheos, Above and Beyond the 5 Senses, Surviving Cancerland, Kathleen O'Keefe Kanavos