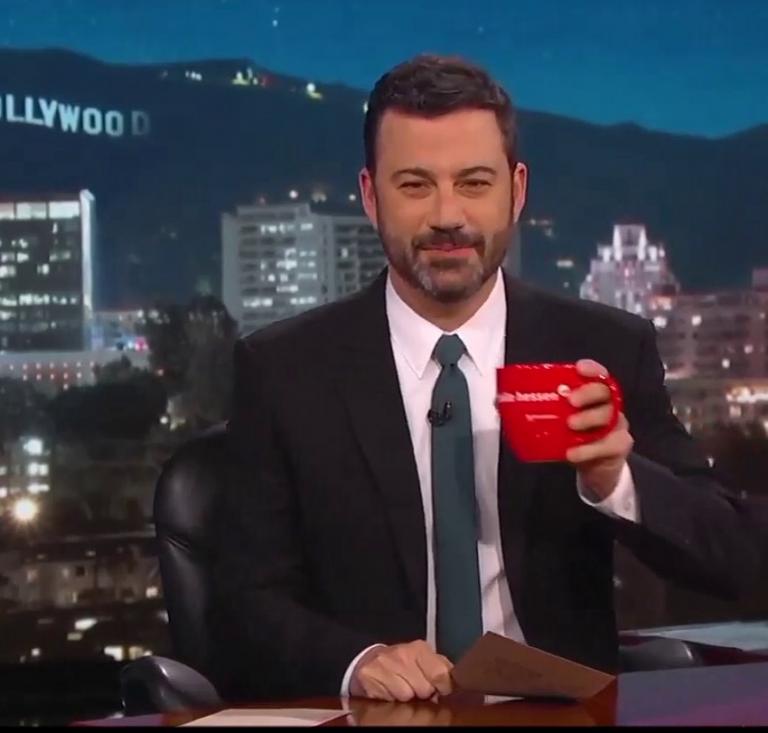 I guess it should not be news that a comedian finally comes to realize what the rest of America already knows. People are sick of people in Hollywood constantly bashing the President of the United States. However, it is noteworthy when the comedian is "America's conscience" Jimmy Kimmel. Ever since Donald Trump beat Hillary Clinton in the 2016 President race, Kimmel has decided to abandon his job responsibility of providing gags for people who stay up too late and instead has become some sort of political pundit.
His acrimony (though sometimes sincere) threatened to alienate his audience, probably half of whom voted for Trump. He has been characterized lately by making political statements about healthcare, violence, and even recently mocking Melania Trump's accent. (She, by the way, speaks many different languages fluently.) Time magazine has the timeline:
It all began when Kimmel opened the May 1 episode of Jimmy Kimmel Live! by recounting the birth of his son, William "Billy" Kimmel, who was born with a congenital heart defect and underwent open heart surgery at just three days old. Kimmel explained that this experience had opened his eyes to the heartbreak facing families who couldn't afford to pay for their child's medical care. Since then, Kimmel has become an ardent advocate for universal health care coverage.

He has also used his show as a platform to speak out on other issues, including gun control and the controversies surrounding the Alabama Special Election.
All of this might be coming home to roost, because Kimmel seems to — finally — be changing his tune. According to Independent Journal Review, he told Deadline:
"Oh, wow. Yeah, you know, I hadn't really thought about it that way, but I guess you're right. Hopefully it'll be the last upfront of the Trump era, too. So, I don't know, I don't know how much focus there will be on that. I think people have had an a**-full of Donald Trump, and I feel like the upfront is a time to look within and make fun of ourselves."
Really? You think?
But he also said more:
"Already I'm seeing a lot of other things to point out, to make fun of," he said. "We're getting all sorts of new terminology that doesn't seem to last one year to the next."'

Since Trump won the 2016 presidential election, Kimmel has frequently gone after not only Trump, but also his family and his staff. At one point, Kimmel even mocked First Lady Melania Trump's accent, despite her speaking a total of six different languages and English not being her first.
He also said his next material won't be entirely free of mentions of America's polarizing President.
Image Credit: By Selma Üsük (@selma_uesuek) [CC BY 2.0 (https://creativecommons.org/licenses/by/2.0)], via Wikimedia Commons
Hat Tip: IJR