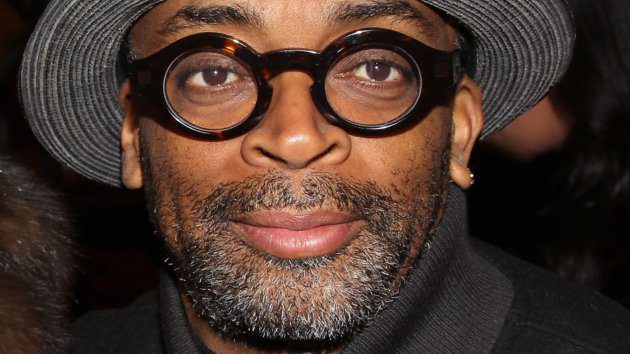 Nothing says "Hollywood" like a fouth mouthed tirade against a Republican. 
Well, Spike Lee didn't disappoint during the premiere of his new film, "BlacKkKlansman."  This movie is based on a true story about a black detective who infiltrated the Ku Klux Klan during the 1970s. Deadline has the description:
BlacKkKlansman follows a black detective named Ron Stallworth (John David Washington) who infiltrated the Ku Klux Klan, even becoming phone pals with the notorious David Duke (Topher Grace) in order to thwart a suspected attack. Adam Driver plays the detective who subs for Stallworth in his face-to-face meetings with the KKK.

The end of the film shows actual footage from Charlottesvillle and other recent racially-charged  incidents. Although Charlottesville occurred after the film was finished, Lee said when he saw it while vacationing on Martha's Vineyard, "Right away, I knew that this had to be, you might use the word 'coda' for the film. But I had to do something first." Lee called the mother of Heather Heyer, the 32-year-old paralegal who was fatally injured in the attack. "I was not going to put that murder scene in the film without her blessing."

He was given permission and used the footage in the movie because, "That was a murder and we have a guy in the White House who had a chance to say we are about love and not about hate and that motherf***er did not denouce the Klan, the alt right and those Nazi motherf***ers."
According to
Independent Journal Review
, "Lee unloaded on Trump for, in his view, failing to adequately condemn white supremacy last summer, when neo-Nazis and white nationalists 
rallied in Charlottesville
, Virginia, to protest the removal of a statue of Confederate Gen. Robert E. Lee."
Here are his specific words:
"That motherf***er was given a chance to say we are about love, and not hate, and that motherf***er did not denounce the motherf***ing Klan, the 'alt-right,' and those Nazi motherf***ers. It was a defining moment, and he could've said to the world … that we were better than that."
Lee's rant might accurately portray how many Americans understood Trump's comments that have so polarized the nation.
After the movie's debut, the audience gave it a full six minute standing ovation.  Perhaps this indicates that it is past time for America to deal more honestly with race and the hurt that it has caused.
Image Credit: Thomas Rome
Hat Tip: Deadline