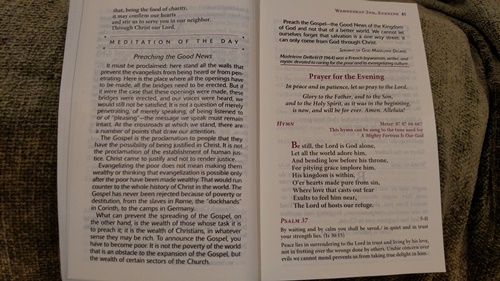 Servant of God Madeleine Delbrel continues to rock my spiritual world. I've written previously about her here.
I saw this in the September issue of Magnificat – taken from the 9/2 "Meditation of the Day" –
The Gospel is the proclamation to people that they have the possibility of being justified in Christ. It is not the proclamation of the establishment of human justice. Christ came to justify, and not to render justice…

[…]

Preach the Gospel – the Good News of the Kingdom of God and not that of a better world. We cannot let ourselves forget that salvation is a one way street: it can only come from God through Christ.
In other words, Jesus ain't a Social Justice Warrior. He came to save souls, not be a poster boy for a Wrong That Must Be Righted cause du jour. Even some of the disciples thought that Jesus had come to kick out the Romans – no, He had come to save them.
"Christ came to justify, and not to render justice…" – that was His first coming. His second coming?
Divine Justice, 24/7.
Photo credit – Acts of the Apostasy via my phone.
Don't miss anything from Acts of the Apostasy – like AoftheA's Facebook page!