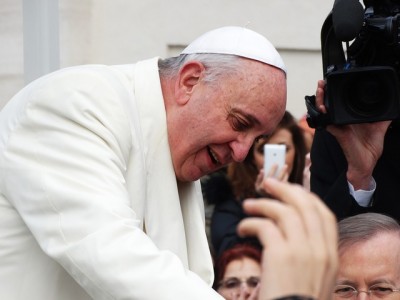 During the Holy Father's in-flight press conference yesterday, a reporter asked if we will one day see women priests in the Catholic Church? Here was his reply:
Third, on women priests, that cannot be done. Pope St. John Paul II after long, long intense discussions, long reflection said so clearly. Not because women don't have the capacity. Look, in the Church women are more important than men, because the church is a woman. It is "la" church, not "il" church. The Church is the bride of Jesus Christ. And the Madonna is more important than popes and bishops and priests. I must admit we are a bit late in an elaboration of the theology of women. We have to move ahead with that theology. Yes, that's true.
Theology of women is not the same as women priests.
You can read the official transcript of the entire interview here.
Image via Pixabay