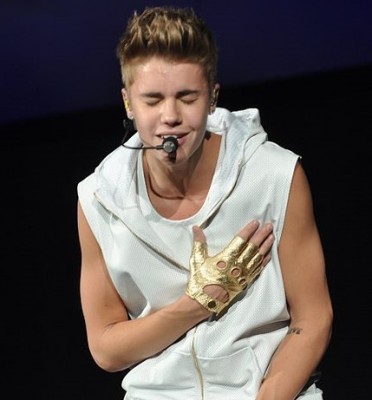 Seems like pop mega and mega heart throb Justin Bieber has found Jesus. In a recent interview reported on in the Rolling Stone, he had this to say:
"I just wanna honestly live like Jesus," Bieber told Complex in a lengthy cover story. "Not be Jesus – I could never – I don't want that to come across weird. He created a pretty awesome template of how to love people and how to be gracious and kind. If you believe it, he died for our sins."
So props to the kid.
But then he said this:
The key to being Christian, Bieber said is having "this connection that you feel there's no insecurities" – not simply enjoying fellowship at church. He also used an unorthodox analogy to drive home his point: "You don't need to go to church to be a Christian. If you go to Taco Bell, that doesn't make you a taco."
Ummm…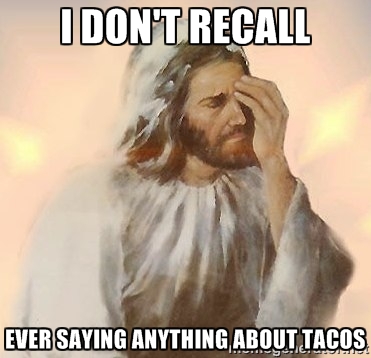 He's 21. I was 21 once, and I said some pretty dumb stuff at that age, too – stuff I thought was deep and introspective. But really? "If you go to Taco Bell, that doesn't make you a taco"? Is that like "If you go to Bed Bath & Beyond, that doesn't make you a bed"? Or "If you go to Barnes & Noble, that doesn't make you a barn"? Or as my friend said, "Hanging out in a garage doesn't make you a car."
Obviously, theology is not Bieber's strong suit. He won't be declared a Doctor of the Church anytime soon. But – it would seem that, at this moment in time, he has committed his life to Jesus Christ, and that in and of itself is a good thing. He has a long way to go and doesn't have all the answers – and who among us does, anyway? – but it would appear that he's chosen a path that leads towards Christ. Kudos for him.
Bieber has some notion of what "living like Jesus" means, and I hope God places good, holy, honest people in his life to guide him. He looks at Christianity as having a connection where you don't feel insecure (which might be easy for him to say, being a multi-gazillionaire at the ripe young age of 21 and all, but again, he's no theologian) – maybe what he's trying to say is, that Jesus tells us over and over "Be not afraid". I get where he's coming from – it's not the language I would use, but he's seeking.
But here's one way in which he and the other "spiritual but not religious" types get it wrong. Want to live like Jesus? Cool! Awesome! …but Jesus went to temple on the Sabbath. He followed the precepts of the Jewish faith. So if you're going to proclaim yourself a Christian, then going to church is part of the deal. For Catholics, it means participating at Mass on Sundays and Holy Days of Obligation. It's one of the minimum requirements of calling oneself a Catholic. I understand where he's coming from – so often it's the church-going Christians who display the least amount of Christianity. Extremely hypocritical. Been there, done that myself. Heck, back in Jesus' day, the pharisees were experts at that. Yet Jesus still went to the temple on the Sabbath. He worshiped right along side those whitewashed sepulchers, every Sabbath. If Jesus did it, we have to do it too. That is, if you want to live like Jesus.
We don't need to go to Mass to be Catholic. We need to go to Mass because we are Catholic. And by the grace of God, we come out forgiven, nourished, and stronger in our faith, firm in the belief that God loves us, and eager to spread the Good News not only in word, but in how we live our lives.
But definitely not a taco.
Photo credit: Joe Bielawa [Creative Commons] via Wikimedia
Don't miss anything from Acts of the Apostasy – like AoftheA's Facebook page!