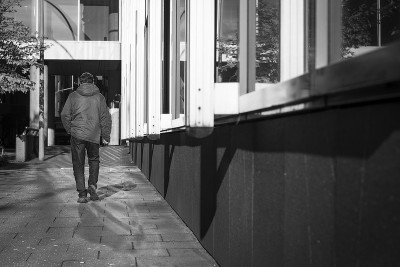 …adieu, adieu, to you and you and you. Not forever, mind you – just from Patheos.
This is my final post here. Earlier this month, I received an email from Mission Control that read, in part, "…we are assessing again our goals for the site, which includes evaluating existing blogs for traffic and mutual value. At this time, we feel that Acts of the Apostasy no longer meets our current site needs, and we plan to discontinue hosting it."
So, I've gone ahead and fired up the ol' WordPress blog – the original Acts of the Apostasy. Details and such of my departure will be addressed there.
I wish to thank the ever kind and graceful Lizzie Scalia for convincing me to join Patheos back in February 2015, and for my good friends Jen Fitz and Rebecca Frech for convincing her I was worth hiring. They, along with everyone else I had the pleasure of meeting and working with, made me feel welcome, and I will be forever grateful for the friendships I've made during my time here. I am a blessed man.
Time moves on, and time brings about changes, and with change comes more change. Sometimes it's predictable, and sometimes it's even comprehensible. More than anything, change merely needs to be accepted for what it is.
For those who read AoftheA, liked it, shared it – thank you so much. I hope to see you at the new old blog.
Photo credit: Marc Brüneke via Foter.com / CC BY