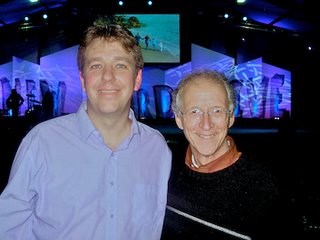 If you're anything like me, and were at New Word Alive, or if you have listened to the audios online since that event, John Piper's two talks on "Treasuring Christ and the Call to Suffer" may well still be resonating with you.
You can read my notes on part 1 and part 2, of these messages, or listen to the audio at the following pages:
If you want to hear him in more detail on the same subject, he spoke for four sessions at the beginning of the Wheaton College fall session in September of 2007. This is a different session, so may have a different tone to the passionate preaching we heard at New Word Alive, but if you want to understand the concepts more deeply, these messages may well be worth listening to.