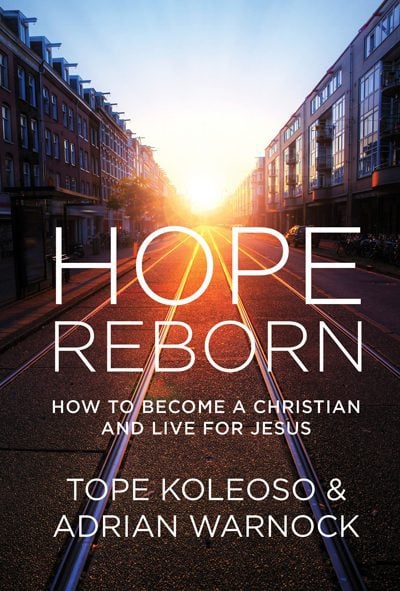 I can now announce that my new book Hope Reborn – How to Become a Christian and Live for Jesus is available for you to pre-order.
Please like Hope Reborn on Facebook, and follow it on Twitter.
It has been a real delight to write this book with the man who I have called my friend, my brother, and my pastor for almost twenty years: Tope Koleoso.
We wanted to produce a book to help people who want to become a Christian, or who want to find the way back after drifting away.
We trust that Hope Reborn will also help anyone who wants to grow in their faith. This book assumes nothing. It is not an apologetics book. The book simply explains the gospel and how we must respond to it.
It is critical to be absolutely sure that you are a Christian, so this is a book we hope many who have attended church for decades will read. We have benefited personally from getting back to the basics. I hope you will enjoy it too. If you like the book, I hope you will consider buying copies to give to friends, or to use it in your church.