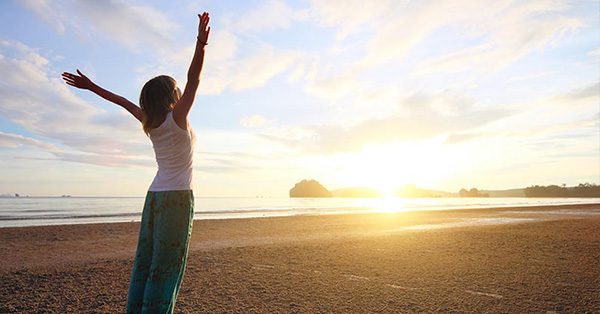 If my people who are called by my name humble themselves, and pray and seek my face and turn from their wicked ways, then I will hear from heaven and will forgive their sin and heal their land. (2 Chronicles 7:14)
If you are anything like me you are only too aware that 2016 was not a perfect year. The New Year gives us a sense of moving on which can be very important. The past can be reflected on, repented of, and we begin 2017 with a fresh start.
But, by now, perhaps already you have realised that although the year has changed, you haven't.
Human effort, resolutions and just gritting out teeth simply doesn't bring the change that sticks.
It is not enough to simply choose to live better.
We are helpless to change ourselves, and the AA is quite right in its twelve steps to talk about powerless and the need for a 'higher power' to save us.
Many churches, Jubilee included, use the month of January as an opportunity for prayer, fasting, and turning to God.
It is not how much we pray, or how hard we fast that will bring us hope, however. It is the power of the only One who can save. This is encouraging if, like me, you find fasting and prayer difficult. It means that as we pray and fast, we do what we can, but remember we are not trusting in our ability to fast but in Jesus. It's not about legalistic measuring of how well we are doing at prayer. It's about our attitude of heart.
Lets make sure that we are turning to Him this month, and not relying on our own power to get it right this time, or even pray better this time.
Facebook Live Video discussing this post which continues below
Pray, fast, just don't rely on it!
Posted by Adrian Warnock on Sunday, January 8, 2017
I love how Spurgeon puts it, and thank my friends at Christian Heritage London for quoting part of this recently:
Morning, June 28

"Looking unto Jesus."

—Hebrews 12:2

It is ever the Holy Spirit's work to turn our eyes away from self to Jesus; but Satan's work is just the opposite of this, for he is constantly trying to make us regard ourselves instead of Christ. He insinuates, "Your sins are too great for pardon; you have no faith; you do not repent enough; you will never be able to continue to the end; you have not the joy of his children; you have such a wavering hold of Jesus."

All these are thoughts about self, and we shall never find comfort or assurance by looking within. But the Holy Spirit turns our eyes entirely away from self: he tells us that we are nothing, but that "Christ is all in all."

Remember, therefore, it is not thy hold of Christ that saves thee—it is Christ; it is not thy joy in Christ that saves thee—it is Christ; it is not even faith in Christ, though that be the instrument—it is Christ's blood and merits; therefore, look not so much to thy hand with which thou art grasping Christ, as to Christ; look not to thy hope, but to Jesus, the source of thy hope; look not to thy faith, but to Jesus, the author and finisher of thy faith.

We shall never find happiness by looking at our prayers, our doings, or our feelings; it is what Jesus is, not what we are, that gives rest to the soul. If we would at once overcome Satan and have peace with God, it must be by "looking unto Jesus." Keep thine eye simply on him; let his death, his sufferings, his merits, his glories, his intercession, be fresh upon thy mind; when thou wakest in the morning look to him; when thou liest down at night look to him. Oh! let not thy hopes or fears come between thee and Jesus; follow hard after him, and he will never fail thee.

"My hope is built on nothing less

Than Jesus' blood and righteousness:

I dare not trust the sweetest frame,

But wholly lean on Jesus' name."

Charles H. Spurgeon, Morning and Evening: Daily Readings, Complete and unabridged; New modern edition. (Peabody, MA: Hendrickson Publishers, 2006).
Just as I was finishing writing this article, it just so happened that the playlist I had on shuffle started to play the following worship song which really makes the same point about simply looking to Jesus:
Final Note
One thing which I should probably conclude with, is that such prayer, fasting, and seeking God is not a magic cure for all our problems. So, whether our issue is alcoholism as mentioned above, depression, or whatever, we should tackle it simultaneously from biological, psychological, social and spiritual directions.