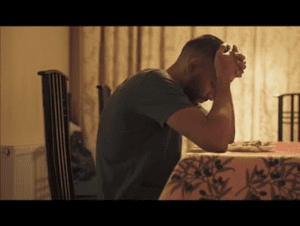 If you are struggling at the moment the first step towards hope is to recognise and admit how you feel. You are not alone as this article from Desiring God shows us:
His soul was in such turmoil he could not sleep. So confused and disturbed were his emotions (and the questions that fueled them), he couldn't capture them all in words. He wasn't experiencing a generalized, undefined depression. He mentioned no specific enemy threatening his life. The person he was in anguish over was God. When Asaph penned Psalm 77, he was experiencing a crisis of faith.

I cry aloud to God,
aloud to God, and he will hear me.
In the day of my trouble I seek the Lord;
in the night my hand is stretched out without wearying;
my soul refuses to be comforted.
When I remember God, I moan;
when I meditate, my spirit faints. Selah
You hold my eyelids open;
I am so troubled that I cannot speak. (Psalm 77:1–4)

Why was Asaph so troubled? Because from his perspective it appeared God had decided to abandon his promises to Israel. And if God doesn't keep his word, those who trust in him build the house of their faith on the sand — a very disturbing thought.