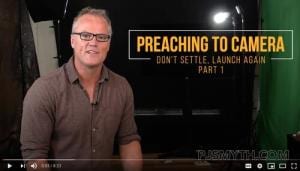 I am blessed to have a number of pastors as friends. South African Pastor, PJ Smyth is one of them. Those of my readers who remember the days of Newfrontiers events like Brighton Leadership conference, and the younger ones who go to Newday will likely remember him fondly. The man can sure preach up a storm!
He was also always one to think practically about how he might help other pastors. So no wonder he filmed these two helpful quick videos on how to be an online Pastor. At the moment very Christian preacher has to be effectively a televangelist! I hope some of my other pastor friends will find this helpful. You can also visit
PJ Smyth's blog
where these videos were first posted.
Part One
Part Two