Several weeks ago I had a feeling that Hekate was going to ask me to do something. One day later I found out what it was when I was asked to help out a young friend.
That was when Mariah needed my help. I had met her at a handfasting/wedding last fall when my friend Mary brought her to the reception as her guest. I really hadn't paid much attention to Mariah there. She was nice, friendly, and outgoing, but I was drinking too much mead. After a while she was dancing and I pretty much had forgotten she was there. She's been reminding me of that lately. That was to change, and it was to forever change my perception about millennials in our community.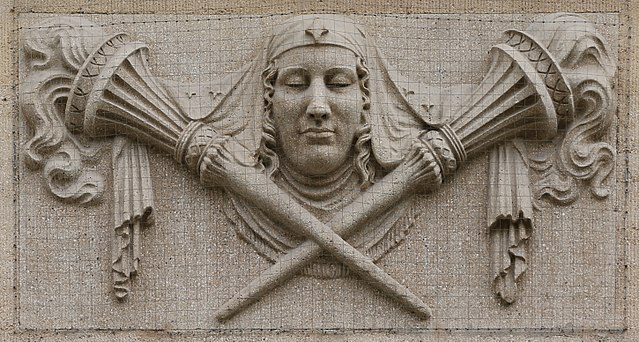 I was told that that the rural farm where Mariah was living had a very toxic environment. She didn't have a lot of extra money, and was helping with manual labor in exchange for renting a room there. But it wasn't a safe living arrangement for her. The people who lived there took advantage of her, and didn't respect her privacy when she was wasn't working outside.
A phone call later, I just knew that Hekate wanted me to help out. My sister will be moving here when she sells her house in New York state. When she was here helping with my recovery after my surgery in May, we had rented a two bedroom apartment in the same complex where I was living in a studio apartment. I moved into the new apartment July 1st. I had an extra bedroom, and Mariah needed help. It was as simple as that.
If anybody would have asked me before this happened if I would have been sharing an apartment with a young millennial, I would have said they were crazy. The thought had never crossed my mind. I was in for an education, a very positive education. Any pre-conceived ideas I may have had about younger people vaporized. If this generation is anything like Mariah, we're in for positive change.
Yes, they are on their smartphones a lot. And yes they seem to text a lot. But they use the phones for the same things we used to. When we had yellow pages and a phone directory. And when we used real paper maps. I don't see many of them anymore. Is this generation tech savvy? Oh yes! I think for the better. And I totally agree with them. I am learning to do the same thing.
Am I saying that all of these young people are like Mariah? No, not in the least. She is the only one that I've been able to share experiences with for longer than a couple days. And outside of Pagan events like Pagan Spirit Gathering. What I found out with her was that I had to listen to what she said. Her opinions were a lot more important than mine if I was to learn about her generation.
We were able to successfully share the apartment. When I cooked, she did the dishes. And vice versa. And I learned a lot about cooking with herbs that I hadn't even thought of.  Helps when your young friend is studying herbalism. She cooked some meals that I had never tasted before. I found out that I was really set in my ways when it came to cooking and eating healthy. And, I wasn't eating as healthy as I should or could have. Another life lesson. Taught by the younger generation.
If you ever have the opportunity to help one of our young community members, take it. I was extremely blessed when Hekate suggested I take Mariah in. Into a safe place. And being a transwoman, I really do understand why all of us need safe places.
I know that we will stay in touch. It was really incredible to have had these past weeks with her. Mariah is definitely her own person. If I had to sum up what she is in one word, it would be wholesome. She's a good, ethical, moral, clean and very responsible,  spiritual young woman. We need a lot more Mariah's in our mundane world!