In the past couple of years, I've noticed there seem to be more youths attending Pagan events.  We're very blessed this is happening.
For several years, I hadn't seen many youths at the Pagan events I'd attended, even though the events had encouraged people to bring their children.  When I attended my first Pagan Spirit Gathering (PSG) in 2017, there were a fair amount of youths.  I hadn't noticed many families, but those there had brought children of all ages.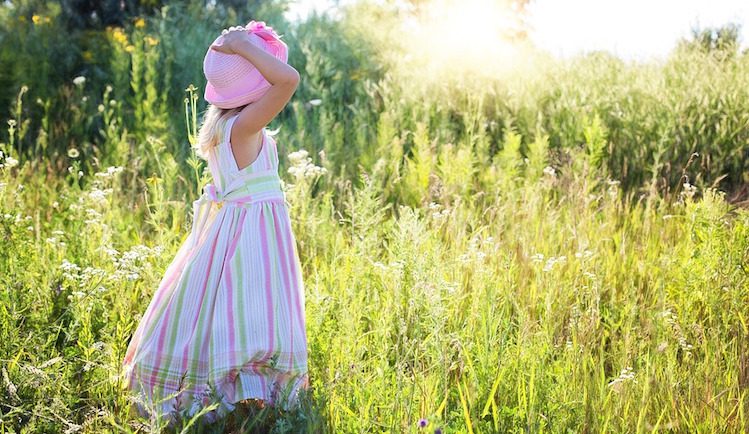 This year, in 2018, wow, what a change.  Besides a lot more families at PSG, there were great places for them to hang out as well.  The Child Center was a safe, shady place supervised by adult volunteers, which gave parents time off to go to workshops and rituals.  There were also special workshops open to parents and their children that were absolutely beautiful.
A Tween center had tailor-made workshops, rituals, socializing times, and other activities tailor-made for that age group.  Likewise, the Teen Center was a safe place for them to come together as a community for camaraderie, support and conversation, and was open until 1 am every night.
Then later, at the Green Spirit Festival at Circle Sanctuary in July, I noticed more youths were present with their families.  There were more programs and games for them as well.  Families came together in shared experiences, which was impressive.  I even saw older teens help with the younger kids.  Youth helping youth.  Many of the teens volunteered to come early and help adults with the set-up and tearing down tents.  They didn't need to be asked.  They were there — ready, willing, and able.
Some of the younger pagans told me they were happy to have supportive families.  A few even told me they were able to be out to them.  Wow, I thought.  What a time to be a pagan youth!  Maybe in my next go around.
Being out as trans or Pagan was something I didn't have in my childhood.  I wondered how that kind of experience would have made a difference in my life.
When I was young, my biological family was not supportive in any way.  Youths were meant to be seen, not heard.  Our opinions weren't considered all that important, and I had no knowledge of any others like me.  Maybe that was a good thing.  Awareness of anyone like me might've been bad.  I can just imagine if I came home and said to my physically abusive Baptist deacon father, "Hey dad, not only am I trans, but I'm Pagan too!"  Of course, that was before the word transgender existed, and I wasn't familiar enough with what Pagan meant, but I knew who I was all the same.  I was a girl who worshipped Luna, the moon Goddess.
But, yes, I think a supportive environment would've helped me when I was young.
A lot of the younger people I know in the pagan community are trans, non-binary, or gender non-conforming.  If they're lucky, they're supported by safe people and also safe places like PSG and Circle Sanctuary.  However, not all of them have what I consider supportive biological families.  Hostile remarks and dangerous situations can lead to depression and even suicide in some cases.  They need to have support from ALL communities, including Pagan ones.
When I see how much love there is at these Pagan events, I'm encouraged to know the future is in really good hands.  Thankfully, our pagan youth are being encouraged to participate in events instead of being left at home or with baby sitters.  Our event planners make sure there are plenty of opportunities for our youth to have their own programs, which are tailored to their respective age groups.  I believe that we need to keep the the youths involved.  When they interact with adults, they're learning, gaining wisdom and confidence.
Yes, change is indeed coming.  And for the better.  No matter what I see in our mundane world, the youths in our Pagan community are focused and ready to step up and follow the lead of their seniors.  We need to give them the tools to grow up well and to carry forth our values into the next generations to come.  Yes, generations to come.  Moving forward, not stuck in the past.
A young man told me recently, "if you live in the past, you die in the past."  It struck me.  That's nowhere for anyone to live.  The past is over and done.  No longer are children asked to stay silent and not question anything.  Thank the goddesses and gods!
I'm excited to see what our youths will bring to the world — how they'll shape it with their open minds, and how they'll bring their spirits into it.  If the kids at those gatherings are any indication, we're in for a wonderful new era.
Until next time, somewhere in the future… Blessed Be!
Special thanks to Starlight Witch, for her help in editing.