Halloween is my favourite holiday and as a parent I try to pass that love on to my kids with various traditions that we celebrate together. Of course the religious holidays that fall in October – whatever that might be based on your spirituality – can be fun too but while I encourage the spiritual aspect as well, I have always made Halloween its own thing that is more than just our religion's holy day. It lets the kids enjoy the wider cultural aspects of Halloween without trying to find a spiritual angle to absolutely everything they are doing.
Below are a handful of the things that we do in my family.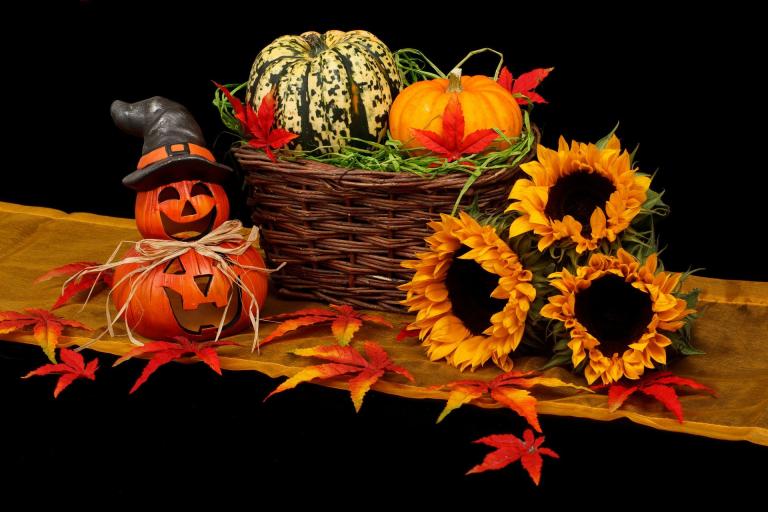 Halloween Countdown
One thing that we've started this year is a Halloween countdown. The basic idea is something that is used to track the number of days left before the holiday, and there are various ways this can be done. For our family we found a fairly inexpensive premade option, a wooden board with movable numbers that can be switched each day to reflect a countdown to Halloween. You could make your own out of paper, or use a whiteboard, or be creative and make an entire decorated scene with 31 items in it and remove one each day. Really whatever works for you. I've found that it's not only a fun way to build excitement for the holiday but it's also helping my 7 year old conceptualize the amount of time between now and what he's looking forward to, which has been really helpful for him.
Movies
My family has done Halloween movies every night in October for several years. The kids enjoy it and look forward to seeing movies they remember from the year before and like, and we all enjoy finding new movies to include. And of course it's a fun way to get the family together.
Choosing movies is part of the process and part of what my kids enjoy so much about it. As they age the range of movies and television specials that we watch has changed so that every year includes some familiar favourites and some new additions. Luckily Halloween is a popular enough holiday that there is a pretty wide range of movie options as well as television specials for anyone to choose from and it's very easy to tailor this to your own kids' needs. There are also some television channels that do a '31 nights of Halloween' theme and streaming services like Hulu also get in on the fun offering curated options to pick from.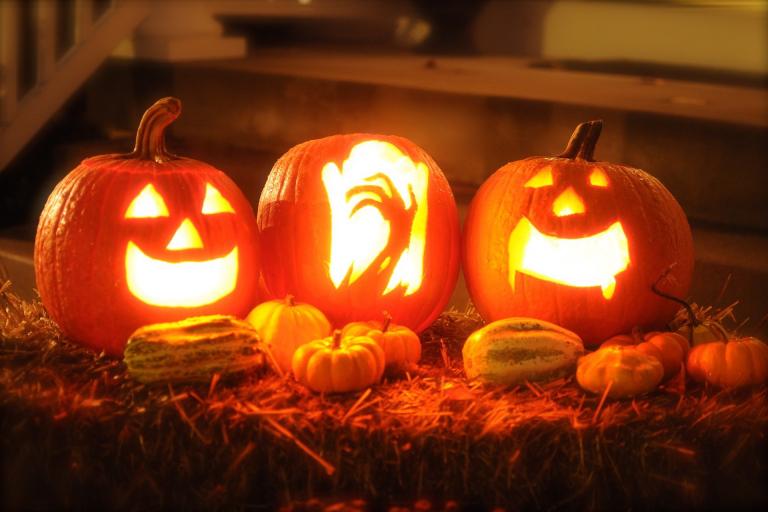 Decorations
We make a big thing of decorating both inside and outside to give our home a strong Halloween feel in October. This includes handmade decorations as well as those we've accumulated over the years and new additions. My 7 year old is a big fan of this aspect of our celebration and saves up his own money to go to the local dollar store to add to the spookiness of our yard.
Putting the decorations up is a family activity in itself, and one that everyone can participate in (with some refereeing by me anyway). Having the decorations also acts as a way to keep us in the Halloween spirit throughout the month. And I'm not talking about a magazine spread of high quality stuff here, it's a genuine blend of everything from hand-made to thrift store finds; we also go and hit up the local stores right after Halloween to get everything that's on markdown, which is an activity in itself and allows us to expand our decoration collection without breaking our budget.
Baking
Not for everyone of course but one thing we do in my family is try to do something fun and Halloween related with baked goods once a week or so, usually tied into our movie of that night. So we might try (and usually fail) to make a haunted gingerbread house when we watch Monster House, or make sugar 'witch' cookies when we watch Hocus Pocus. It's fun to try to tie a food theme into a movie, although we only do it once a week, and of course then we can eat the food we've made while we watch the movie. The internet makes it easy to search for recipes and fun food ideas with a Halloween theme and most are fairly easy to do, even for someone like me who doesn't consider themselves very good at baking.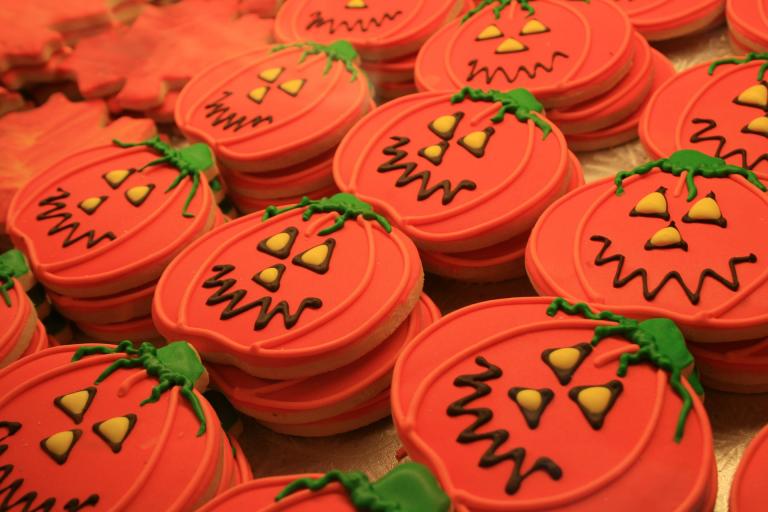 On a More Spiritual Note
All that good Halloween fun above is highly recommended, but on balance there are a few things we do that are more directly spiritually relevant. I will say before we get into this part that I live in the suburbs in an area that used to be fairly rural (seriously the town's nickname when I was growing up was 'Cow Town') and I do realize that much of what I'll say here is probably very location or circumstance specific. I believe it's possible to adapt at least some of this no matter where you live, but I don't have direct experience to speak to or make suggestions from. I do encourage people to at least consider what they might be able to do where they are.
So. We get out and do 'night walks' just as its getting dark, listening to the animals and experiencing what it's like to be outside when it's dark. This gives us opportunities to talk about a lot of things from Gods and Spirits to nocturnal animals; it's also helped the kids be less afraid of the dark. We go apple picking at an orchard in town, and talk about where food comes from, and also the spirits of land and spirits of trees. And being outside together when we have a chance lets us talk about the changes in nature around us.
Final Thoughts
Halloween is a big holiday in my household and we do our best every year to make it extra special. It's a great way for me to spend extra time with my kids and to get to share something with them that has been special to me since I was very little. I've offered a few of the ways that we do that here, but of course there are many other options for people to consider as well, and half the fun is figuring out what will be the most fun for your family.