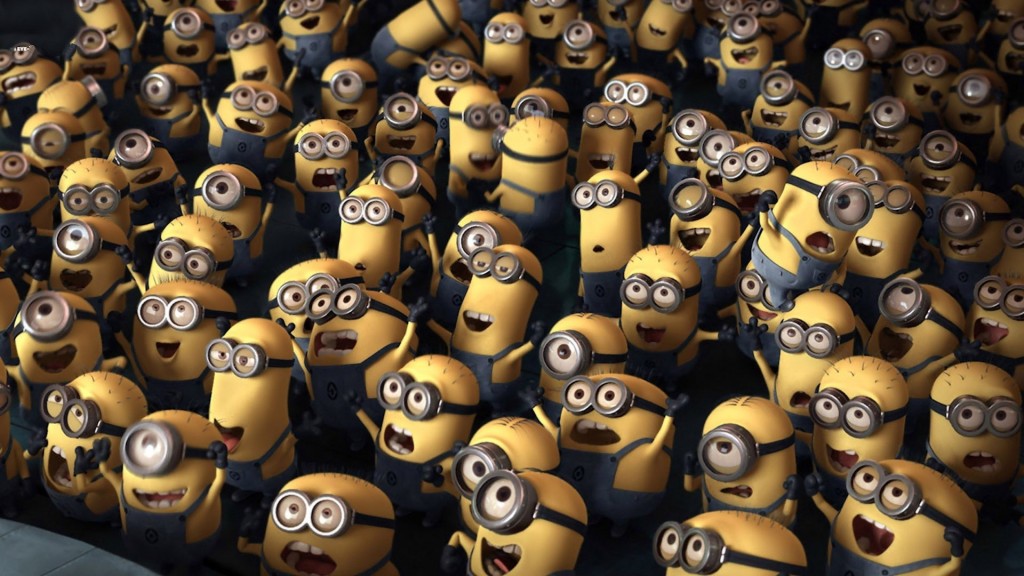 There are a lot of problems with the latest incarnation of the American Council of Witches (ACW).  If you don't know about this history of this project, check out Cara Schulz's article at the Wild Hunt.  Jason Mankey has outlined several of the problems, the biggest of which, I think, is lack of transparency.
I'm not a witch, so maybe this isn't my fight, but — despite the name — the group seems be trying to be more of an American Council of Pagans, so I'm going to weigh in.
It would be difficult to overstate the ambitiousness of this project, considering the decentralized nature of the Pagan community — we can't even agree whether there is a such a thing as a "Pagan community".  But nevertheless, I think the ACW — or something like it — is both good and it is necessary.  And here's why …
If we do not speak for ourselves, then someone else will speak for us.
In the absence of organizations and institutions like ACW or the Covenant of the Goddess, who do non-Pagans turn to when they want to know what Pagans believe?  Where do parents look when they want to know whether to freak out when they find out what the neighbors are doing for Halloween?  Who does the media turn to when they need a soundbite?  Where do the courts look for guidance on whether Paganism is a religion?
Like it or not, a million dissonant clamoring Pagan voices — or even ten thousand dissonant clamoring Pagan traditions — cannot be heard in the same way that the voice of a Pan-Pagan organization can.  In the absence of such organizations, the non-Pagan public and media may turn to Wikipedia or Beliefnet … if we're lucky.  If we're not lucky, then they turn to sensational Pagan voices like Laurie Cabot, the "Official Witch of Salem", or some reality TV star or a Playboy Playmate who calls herself a witch.  (Anybody remember Babetta?)  Or they may look closer to home, and let Christian voices explain what Paganism means!  We need to ask ourselves: Which is worse?
Let's take an example from history.  The first American Council of American Witches was organized In 1973 by Carl Llewellyn Weschcke, the owner Llewellyn.  Most Pagans and Witches probably look back at the group as a failure.  It lasted only a year and was followed by two more failed ecumenical Pagan councils, until in 1975 the Covenant of the Goddess was organized.  Yet, the American Council of Witches managed during its short life to produce a document entitled the "Thirteen Principles of Wiccan Belief".  This document was incorporated into the Army's Military Chaplain's Handbook in 1978 and was republished in 2001, and it continues to be referenced today.  In spite of only existing for a year, the voice of the 1973 American of Council of Witches continues to echo.
Now, you can look at the Thirteen Principles and take issue any of them, in whole or in part.  (I do.)  You can complain that you didn't elect the 1973 Council.  (I didn't.)  You can insist that such institutions have no right to speak for you.  (They don't.)  And you can maintain that the whole idea of institutions does against your understanding of what witchcraft is.  (Ok.)  Meanwhile, the "Thirteen Principles of Wiccan Belief" will continue to speak louder than you ever will be able to.
Every religion across the planet struggles with these same issues.  You think there aren't Catholics the world over who don't take issue with the Pope's pronouncements?  No, Paganism isn't an authoritarian religion like Catholicism.  And, no, there is no Pagan Pope, and there never will be.  (Yes, I'm talking about you. You know who you are.)  But we still need figureheads to which the non-Pagan public and to non-Pagan institutions, like the press and lawmakers, can turn when they have questions.
And that is why we need these kinds of organizations.  Consider them a necessary evil, if you will.  But we need them.  They should be transparent, yes.  Ideally, they should have some degree of democratic process, yes.  But they are necessary.
If you don't like something about how the American Council of Witches operates, then by all means, raise your voice, petition for change.  Even better, try to get involved in the organization and change it from within.  But don't tell me it "doesn't speak for you".  Because, like it or not, it can and it will.
 1973, Carl Llewellyn Weschcke, owner and chairman of Llewellyn Worldwide, helped organize the American Council of Witches. The group convened in Minneapolis, Minnesota but disbanded shortly after, allegedly due to internal divisions. Before disbanding, the group managed to put together the Thirteen Principles of Belief, which was a general set of principles for Witches. That material was subsequently incorporated into the 1978 edition of the Army's military chaplain's handbook. – See more at: http://wildhunt.org/2015/02/whispers-and-speculation-american-council-of-witches-2015.html#sthash.TFgw9xJq.dpuf
In 1973, Carl Llewellyn Weschcke, owner and chairman of Llewellyn Worldwide, helped organize the American Council of Witches. The group convened in Minneapolis, Minnesota but disbanded shortly after, allegedly due to internal divisions. Before disbanding, the group managed to put together the Thirteen Principles of Belief, which was a general set of principles for Witches. That material was subsequently incorporated into the 1978 edition of the Army's military chaplain's handbook. – See more at: http://wildhunt.org/2015/02/whispers-and-speculation-american-council-of-witches-2015.html#sthash.TFgw9xJq.dpuf